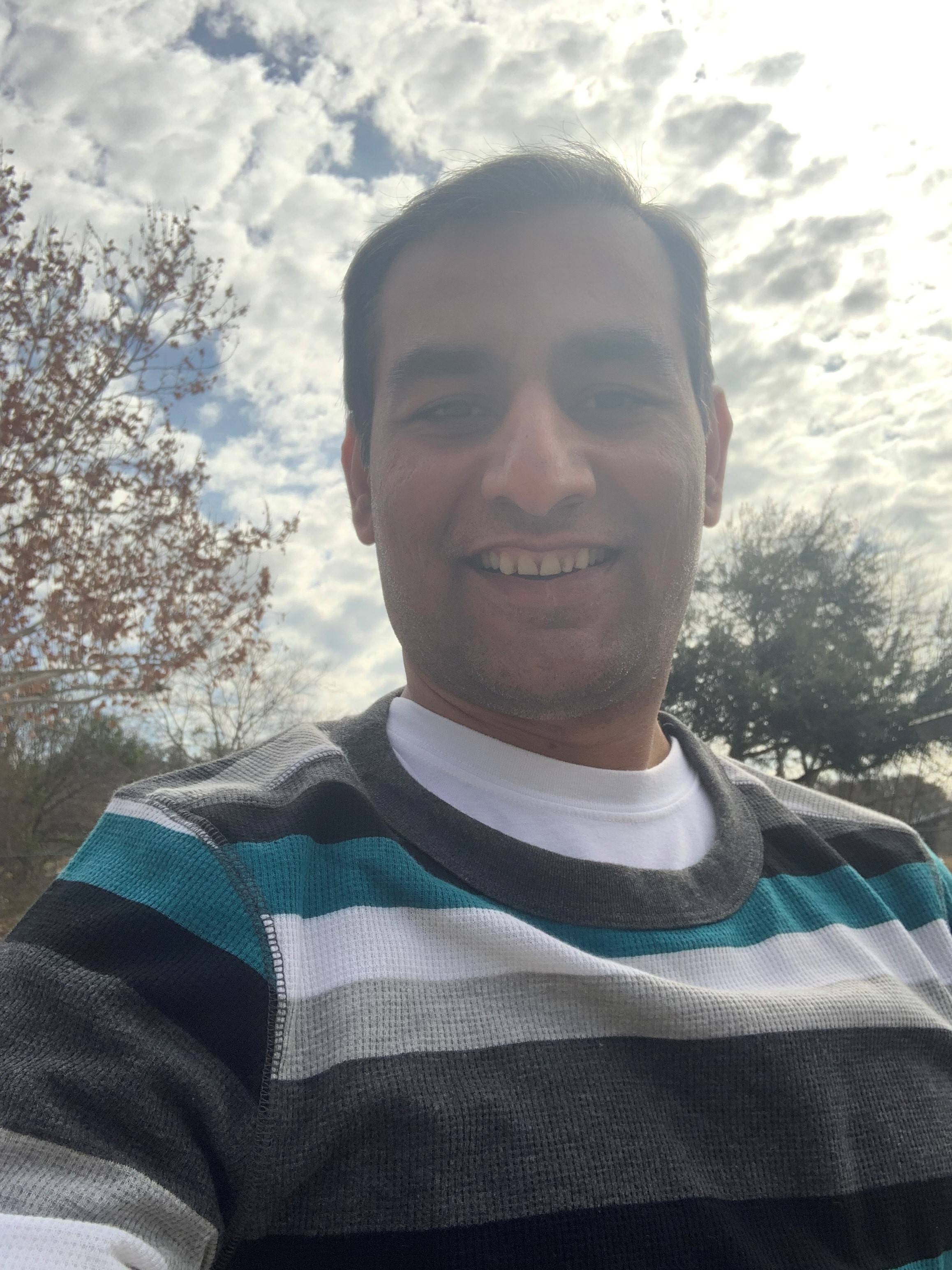 Faculty Senate Fellow, Dr. Piyush Shroff
The 2023-2024 Fellow's research project will support the Faculty Senate's efforts to address topics that are of broad interest to faculty. Dr. Shroff's proposal: "Artificial Intelligence in Education" explores both the positive and negative impact of AI on students and faculty.
The position of Faculty Senate Fellow offers a professional development opportunity for faculty members by providing shared governance and leadership experience at Texas State. Working on a special project with the Faculty Senate and attending meetings with the President and others, the Faculty Senate Fellow will become familiar with the routine and special concerns of the Senate and gain insight into the shared governance process at Texas State University.
The Faculty Senate has chosen Piyush Shroff as the 2023-2024 Faculty Senate Fellow.
Piyush Shroff hails from Pune, India where he received his Master's degree in Mathematics from the University of Pune, in 2007. He completed his Doctorate in Mathematics from Texas A&M University in 2012. That same year he began his teaching career at Texas State University. His love of teaching is reflected in his awards and honors having received the Teaching Excellence Award, Department of Mathematics in 2021 and the College Achievement for Excellence in Teaching at Texas State University in 2022. His teaching goal is to change students' perspective on math as many of them find it difficult.
Besides his love of mathematics, he enjoys spending time cooking and catching up on movies, television series and sports. He also enjoys swimming and cricket.
The Faculty Senate welcomes Dr. Shroff.
MiHyun Kim, Associate Professor of Communication Design in the School of Art & Design was the 2022-23 Faculty Senate Fellow.
Ms. Kim designed a visual presentation portraying the salary compression, inversion and inequity that exists for faculty at Texas State University. Included in the presentation are narratives from faculty that share the personal impact these issues have made on their lives.