Association of School Psychology Students
The Goal of ASPS
The primary purpose of ASPS is to represent Texas State University- San Marcos school psychology graduate students as a unified body in order to discuss issues and concerns that affect students, both socially and academically; to provide opportunities to develop and nurture leadership skills; to allow student mentorship and occasions for sharing relevant resources; to foster professionalism during training; to initiate means to have an impact on changes within the department/program; to sponsor speakers and extra-curricular training; to establish links with professional organizations and school psychology professionals in the community; and to afford networking opportunities for school psychology graduate students.
In addition, ASPS will promote and develop social cohesion between students and faculty of the School Psychology program. ASPS shall coordinate and promote activities, programs and fundraising events which support the goals of this organization. ASPS shall not discriminate against any person on the basis of race, color, religion, age, sex, nationality or sexual orientation."

Faculty Spotlight
Dr. O'Bleness - Lecturer
Dr. O'Bleness always knew she enjoyed working with children one- on- one and finding ways to help them succeed. She also knew she wanted to focus on psychology with children at the place where they spend all of their time: schools. This is how her career in school psychology began. Dr. O'Bleness attended the University of Iowa for both her undergraduate and graduate degrees where she studied Psychology and School Psychology respectively. During graduate school, Dr. O'Bleness had the opportunity to complete her practicums in schools, a behavioral clinic, a feeding clinic, a psychiatric medical institute, and a gifted and talented center. She also had the opportunity to work at a child development research lab for eight years along with other research projects including an autism study, progress monitoring study, and early language assessment study. During her time in graduate school, Dr. O'Bleness was also selected to participate with a leadership program in the field of neurodevelopmental and related disabilities as well. Outside of activities that she participated in within her program, Dr. O'Bleness was able to travel to India for three weeks to participate in a study abroad experience to observe four schools in South India. Additionally, for her internship, Dr. O'Bleness worked for a private practice completing foster child evaluations, DARS vocational evaluations, neuropsychological evaluations, and learning disability evaluations. So, what lead her to enter the field of academia? Dr. O'Bleness said that after some time working as an LSSP, she missed the atmosphere a university provided and the opportunity to discuss and share school psychology topics with others. So far, Dr. O'Bleness has enjoyed her time as a professor here at Texas State University. She especially enjoys getting to know the students, engaging in insightful discussions, and always learning something new. While she currently enjoys her experiences in the schools, private practice, and academia, Dr. O'Bleness hopes to build her research background by consulting with a family research lab and contributing on manuscripts in the future.

Fun Facts:
Her hobbies and interests: hiking, traveling, reading, cooking, working in the yard, and going to see music.
Her spirit animal: Following a few online quizzes and research, she identifies as an owl.
Favorite food: Guacamole and tacos!
Something you may not know about her: She donated her hair to Locks of Love twice and is hoping to donate one more time.
Advice she has for current students: Continue to be open to learning and sharing information with others. Make connections with other LSSPs at your district. This will help you feel supported and provides ways to increase your knowledge and skills.
Lanyard and Decal Sale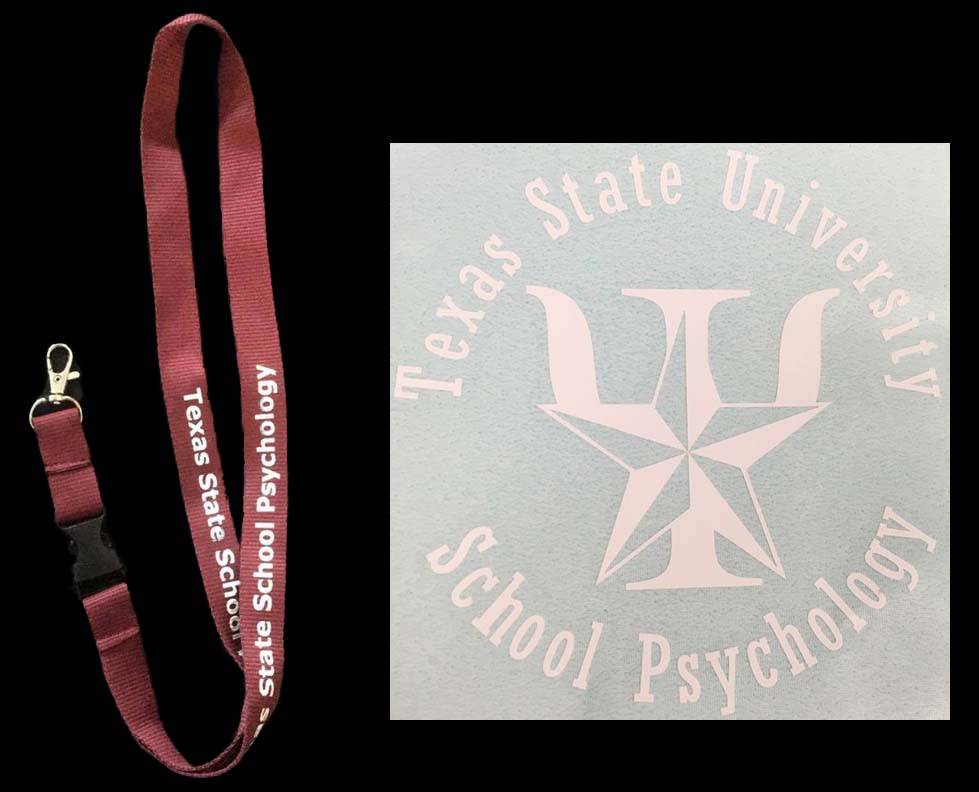 ASPS is currently selling decals and lanyards for $5 dollars each. We are accepting payments in person or online through PayPal. Please contact current President, Keith Hirsch at krh111@txstate.edu for more information!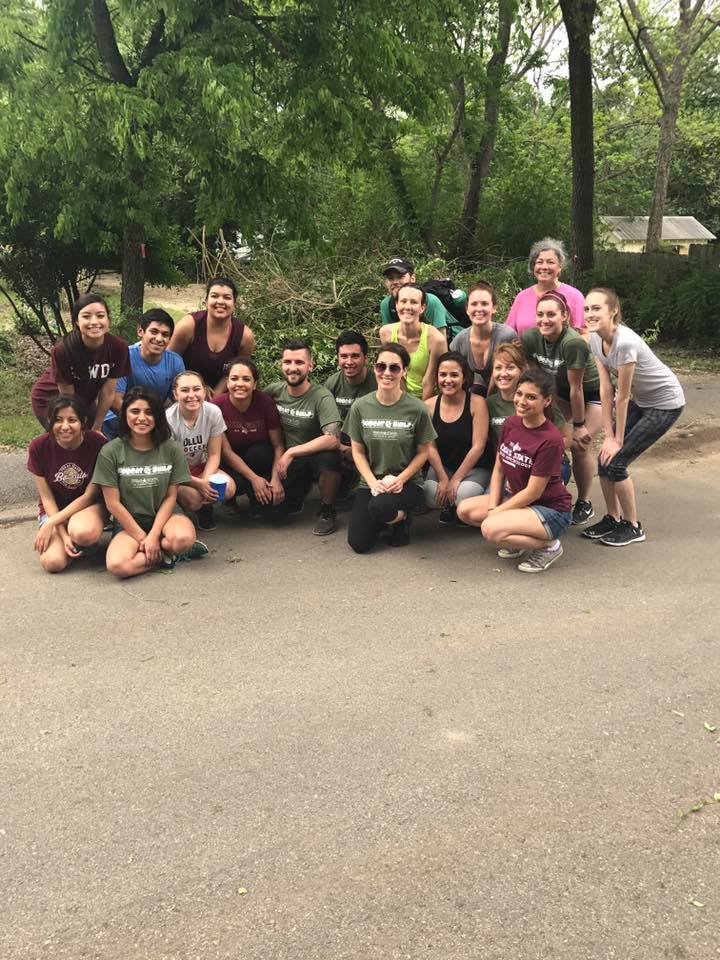 ASPS spends a day learning about Hippotherapy at Austin's Red Arena
ASPS's September Meet and Greet
Our first event of the new academic year when off without a hitch considering the logistical problems we had setting everything up. We were happy to see all the students who attended, more students than we have ever seen at an ASPS event, and hope everyone had an enjoyable time, mingled, and hopefully will come to our next event, halloween party maybe, and the events we have planned for the remainder of the semester.
The parades and the marching bands rocked!