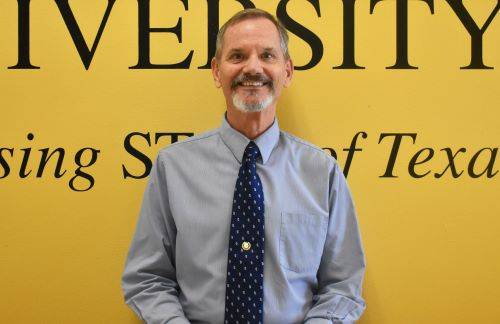 Program: School Psychology
E-mail: pj16@txstate.edu
Phone: (512) 245-8682
Fax: (512) 245-8872
Office: ED 4033
Education:
Ph.D. School Psychology, University of Northern Colorado, 1994
M.A. School Counseling, University of Northern Colorado, 1988
---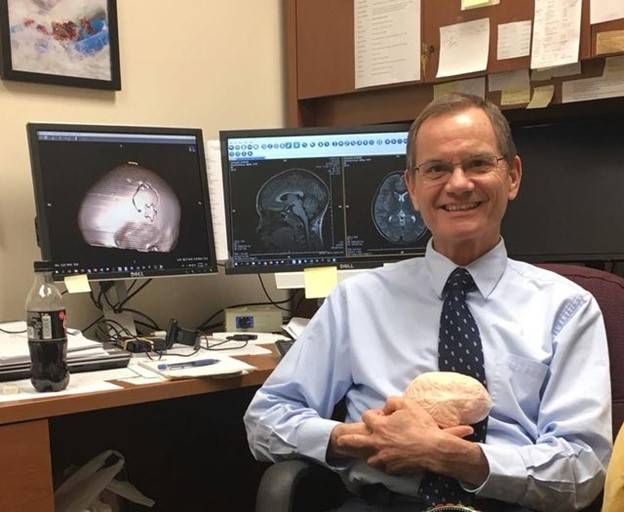 Research Interests:
Role and function of neuroimaging in the school-based assessment of children with traumatic brain injury (TBI)
Increasing educator awareness of the biomechanics of TBI
School-based TBI intervention efficacy for moderate/severe TBI
How brain networks are affected by TBI
How brain networks contribute to understanding violent acts in children and adults
Filial Piety
Jantz, P. B., & Trinh, T. L. (in-press). Parental beliefs regarding adult and child motorcycle helmet-wearing practices in Vietnam. Journal of Child Health Care

Jantz, P. B., (2020). Implementing environmental enrichment strategies to help children who have sustained a moderate or severe traumatic brain injury. Support for Learning, 35(3), 276-297. https://doi.org/10.1111/1467-9604.12310

McAvoy, K., & Haarbauer-Krupa, J., Lundine, J. P., Ferris, A., Hansen, J., Hiltz, C., Jantz, P. B., Valovich McLeod, T,C,m & Thomas, D. G., (2019). What schools need to know about The Centers for Disease Control and Prevention's Guideline on Diagnosis/Management of Mild Traumatic Brain Injury in Children: A commentary. Journal of School Health, 89,(12) 941-944. doi: 10.1111/josh.12834

Morley, R. H., Bowman, S. W., Fulton, C. L., Roche, S. P., Jantz, P. B., Trujillo, L. T. (2019). Mindfulness, self-control, implicit bias, race, threat perception failure, and the accidental use of deadly force against off-duty police officers. Journal of Police and Criminal Psychology. Published on-line 10 December 2019. https://doi.org/10.1007/s11896-019-09352-3

Morley, R. H., Jantz, P. B., & Fulton, C. (2019). The intersection of violence, brain networks, and mindfulness practices. Aggression and Violent Behavior, 46, 165-173. https://doi.org/10.1016/j.avb.2019.02.007

Morley, R. H., Jantz, P. B., & Graham, R. (2019). The Salience network structures as a mediator of violence and perceptions of hostility. Neuropsychological Trends, 7-20. https://dx.doi.org/10.7358/neur-2019-025-morl Impact

Jantz, P. B., & Morley, R. H. (2018). Techniques of neutralization: A brain network perspective. International Journal of Offender Therapy and Comparative Criminology, 62, 2759-2780. doi: 10.1177/0306624X17735045 Impact Factor: 1.452

Davies, S. C., Tedesco, M. F., Garofano, J. S. & Jantz, P. B. (in-press). The School psychologist as concussion team leader. NASP Communique, 45(2), 4-7.

Bigler, E.D., Jantz, P. B., Freedman, D., & Woods, G. W. (2015). Structural neuroimaging in forensic settings. UMKC Law Review, 84, 1-29.

Jantz, P. B. (2015). A primer on persistent postconcussion symptoms. School Psychology Forum, 9, 230-248.

Bigler, E. D., Jantz, P. B., Farrer, T. J., Abildskov, T. J., Gerhardt, C. A., Dennis, M., Rubin, K. H., Stancin, T., Taylor, H. G., Vannatta, K., & Yeates, K. O., & SOBIK Investigators (2015). Day of injury CT and late MRI findings: Cognitive outcome in a pediatric sample with complicated mild traumatic brain injury. Brain Injury, 29(, 1062-1070. doi: 10.3109/02699052.2015.1011234

Jantz, P. B., Bigler, E. D., Froehlich, A. L., Prigge, M. B. D., Cariello, A. N., Travers, B. G., Anderson, J., Zielinski, B. A., Alexander, A. L., Lange, N., & Lainhart, J. E. (2015). Wide Range Achievement Test in autism spectrum disorder: Test-retest stability. Psychological Reports: Disability & Trauma, 116, 1-11. doi:10.2466/03.15.PR0.116k24w8

Jantz, P. B., Comerchero, V. A., Canto, A., & Pierson, E. (2015). Traumatic brain injury and grief: Considerations and practical strategies for school psychologists. Contemporary School Psychology, 19, 218–229. doi: 10.1007/s40688-015-0047-9

Jantz, P. B., & Bigler, E. D. (2014). Neuroimaging and the school-based assessment of traumatic brain injury. Neurorehabilitation 34, 479-492. doi: 10.3233/NRE-141058

Jantz, P.B., Davies, S.C., & Bigler, E.D. (2014). Working with traumatic brain injury in schools: Transition, assessment, and intervention. School Based Practice in Action Series, New York, NY: Routledge Taylor Francis

Jantz, P. B., & Plotts, C. A. (2014). Integrating neuropsychology and school psychology: Potentials and pitfalls. Contemporary School Psychology, 18(1), 69-80. doi: 10.1007/s40688-013-0006-2

Jantz, P. B., Vega, D., Klose, L., M., & Lasser, J. (2014). Field-based practicum experiences in specialist-level school psychology programs: Implications for graduate preparation. Trainers' Forum, 33(1), 38-47.

Jantz, P. B. (2013). Neuroimaging and tbi: A primer for school psychologists. Research and Practice in the Schools, 2(1), 1-10.

Helfrich, S. R., & Jantz, P. B. (2010). Listening to teachers: Self-efficacy and instructional barriers, supports, and needs. Association of Literacy Educators and Researchers Conference Yearbook, 32, 103-116.

Nunn, G. D., & Jantz, P. B. (2009). Factors within response to intervention implementation training associated with teacher efficacy beliefs. Education, 129, 599-607.

Nunn, G. D., Jantz, P. B., & Butikofer, C. (2009). Concurrent validity between teacher efficacy measures and measures of response to intervention outcomes. Journal of Instructional Psychology. 36, 215-218.

Jantz, P. B. & Coulter, G. A. (2007). Child and adolescent traumatic brain injury: Academic, behavioural, and social consequences in the classroom. Support for Learning, 22, 84-89. doi: 10.1111/j.1467-9604.2007.00452.x

2018-2019 Fulbright Award to Vietnam

Dr. Paul Jantz, was awarded a 10-month Fulbright U.S. Scholar Program grant to Vietnam from the U.S. Department of State and the J. William Fulbright Foreign Scholarship Board. Dr. Jantz lived in Hanoi, Vietnam from mid-July 2018 through mid-July 2019 and returned to Texas State University in mid-August 2019. Starting September 2018, Dr. Jantz began presenting lectures on brain anatomy and function at the Vietnam National University-University of Social Sciences and Humanities -(VNU-USSH) and presenting half-day and full-day workshops on the biomechanics and sequela of traumatic brain injury to university faculty, mental health agencies, and schools throughout Hanoi. He also consulted with faculty at VNU-USSH as they developed a graduate level school psychology training program. Dr. Jantz was one of over 1,200 U.S. citizens who taught, conducted research, and provided expertise abroad during the 2018-2019 academic year through the Fulbright U.S. Scholar Program. Recipients of Fulbright awards are selected on the basis of academic and professional achievement as well as record of service and demonstrated leadership in their respective fields.The Fulbright Program, which aims to increase mutual understanding between the people of the United States and the people of other countries, is the flagship international educational exchange program sponsored by the U.S. government.

As a grantee, Dr. Jantz will joined the ranks of distinguished participants in the Program. Fulbright alumni have become heads of state, judges, ambassadors, cabinet ministers, CEOs, and university presidents, as well as leading journalists, artists, scientists, and teachers. They include 59 Nobel Laureates, 82 Pulitzer Prize winners, 71 MacArthur Fellows, 16 Presidential Medal of Freedom recipients, and thousands of leaders across the private, public and non-profit sectors. Since its inception in 1946, more than 380,000 "Fulbrighters" have participated in the Program.

The Fulbright U.S. Scholar Program is administered by the Council for International Exchange of Scholars.

For further information about the Fulbright Program of the U.S. Department of State, please visit http://eca.state.gov/fulbrightor contact the Bureau of Educational and Cultural Affairs Press Office by telephone 202-632-6452 or email ECCA-Press@state.egov.