VIRTUAL INFORMATION SESSIONS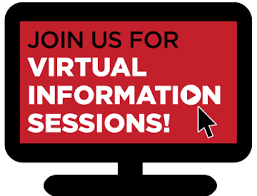 Do you have questions about our Professional Counseling Program? Join one of our faculty members for a one-hour Virtual Information Session to learn more about the program!
We offer year-round information sessions to meet the needs of those seeking information about our program, with enough information sessions offered to answer questions before each admission cycle deadline.
≈ UPCOMING INFORMATION SESSION DATES ≈
♦ Thur October 5, 2023 at 12pm - Event has passed
♦ Thur November 9, 2023 at 5pm - REGISTER HERE
♦ Wed December 6, 2023 at 12 pm - REGISTER HERE
♦ January 2024 TBD
The registration link includes a space for you to submit questions in advance of the information session. After registering online, you will receive a confirmation email containing information about joining the one-hour meeting via Zoom. You do not need to resubmit your questions via email. You also do not need to attend more than 1 information session.
Before your Information Session, we strongly suggest you explore our FREQUENTLY ASKED QUESTIONS webpage and DEGREE CONCENTRATIONS webpage, and CURRENT STUDENTS webpage.
---
---
---


PROFESSIONAL COUNSELING PROGRAM APPLICATION PROCESS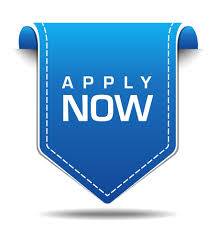 Application deadlines are as follows:
February 15 for Fall semester admission
February 15 for Summer semester admission
October 1 for the following Spring semester admission
The complete instructions for admissions are available to applicants from the Graduate College, from how to communicate with the Graduate College, deadlines for admission, the decision process, GPA calculations, to official transcripts. We strongly recommend applicants familiarize themselves with this information prior to beginning the application process, as all applications go through the Graduate College and follow their processing instructions:
GRADUATE COLLEGE APPLICATION POLICY INFORMATION
NOTE: No application materials are submitted directly to the Professional Counseling Program itself, so all questions regarding application material submission need to be directed to the Graduate College. The Professional Counseling Program faculty cannot extend deadlines established by the Graduate College, nor waive application requirements for individual applicants.
---
Submit the following directly to the Graduate College:
We recommend you have all materials at the Graduate College at least 3 weeks prior to the application deadline. Graduate College application deadlines cannot be extended.
→ Applications can be submitted starting in August for Summer/Fall applications due by February 15.
→ Applications can be submitted starting in January for Spring applications due by October 1.
---
---
NOTE: 'Transferring into' the program is not possible. Applicants must first be formally admitted into the Professional Counseling Program. After notice of admission, applicants/new students can request a review of previously earned credit hours in graduate counseling to determine if they are eligible for transfer. This requires online completion of a Transfer Credit Request form (Net ID login is required).
The transfer process is detailed in this FREQUENTLY ASKED QUESTIONS link (the Transfer Credit Request form is located there). You can also find the FAQ link from the Professional Counseling Program drop down menu above.
---
---
QUESTIONS ABOUT THE PROGRAM?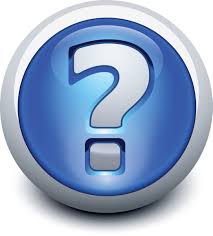 Be sure to attend a Virtual Information Session hosted by our faculty. These sessions are offered instead of individual meetings with faculty, which cannot always be accommodated.
If you still have questions after attending an Information Session, send an email to profcounadm@txstate.edu The email will be returned by the Counseling Program's Administrative Assistant, the Counseling Program's Admissions Coordinator, Dr. Cheryl Fulton, or one of the program faculty.
⇔⇔⇔ We have compiled answers to many FREQUENTLY ASKED QUESTIONS about the admissions process and about the counseling program. For answers to these questions, please first consult the FAQ page. This website is also accessible using the drop down menu above. ⇔⇔⇔
For additional information regarding graduate applications, see the Graduate College's APPLICATION POLICY INFORMATION


Professional Counseling Program Anticipated Costs
Please see our Anticipated Program Costs webpage, located within the CURRENT STUDENTS webpage, available from the Professional Counseling drop down menu above.

Costs include those associated with the initial application, costs while in the program, and costs related to the post-graduate licensure process.
~~~~~~~~~~~~~~~~~~~~~~~~~~~~~~~~~~~~~~~~~~~~~~~~~~~~~~~~~
Funding Resources - The Graduate College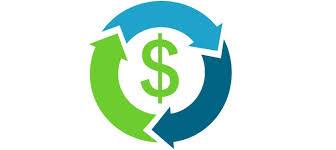 Explore the GRADUATE COLLEGE'S FUNDING RESOURCES webpage for up to date information for graduate students.