Texas State Learning Assistant Program
Learning Assistant applications for Spring 2024 are now closed.
Applications for Fall 2024 will open in March. Please visit the Student Opportunities page on the STEM Communities Project website to learn more.
The Physics Department at Texas State University has had a Learning Assistant (LA) program since 2012. LAs are supported with funding from the National Science Foundation, PhysTEC, as well as from the physics department, the College of Science and Engineering, and the Office of the Provost. The LA program has also received funding from the Halliburton Foundation in prior years.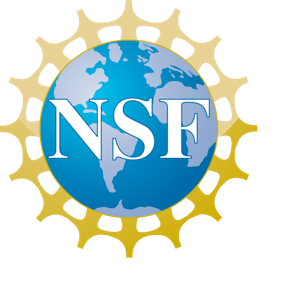 What is a Learning Assistant Program?
A Learning Assistant program supports Learning Assistants, faculty, and students by transforming courses so that they are more closely aligned with research-based instructional strategies.
Who are Learning Assistants?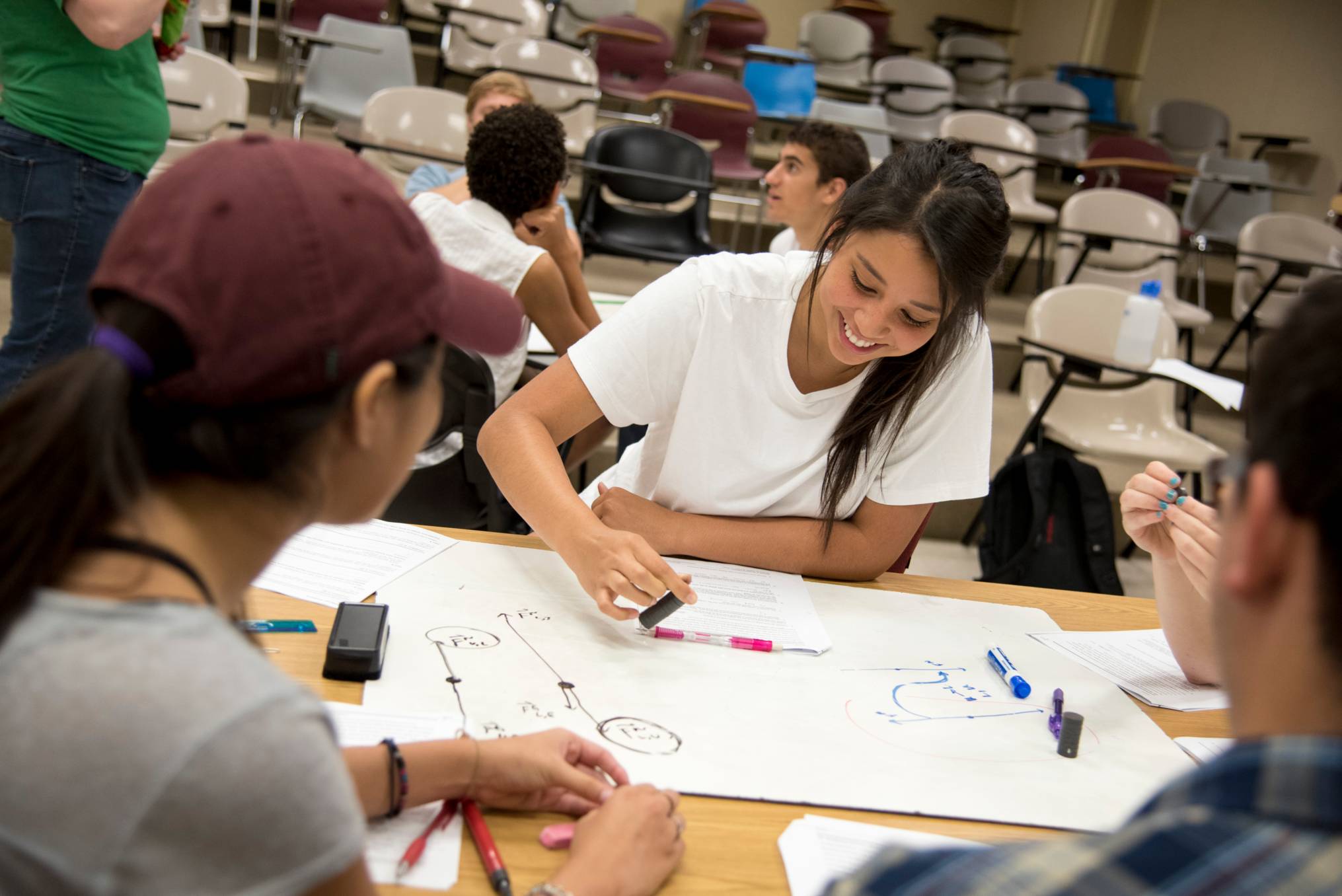 Learning Assistants are undergraduate students who, through the guidance of weekly preparation sessions and a pedagogy course, facilitate discussions among groups of students in a variety of classroom settings that encourage active engagement.
What are the goals of an LA Program?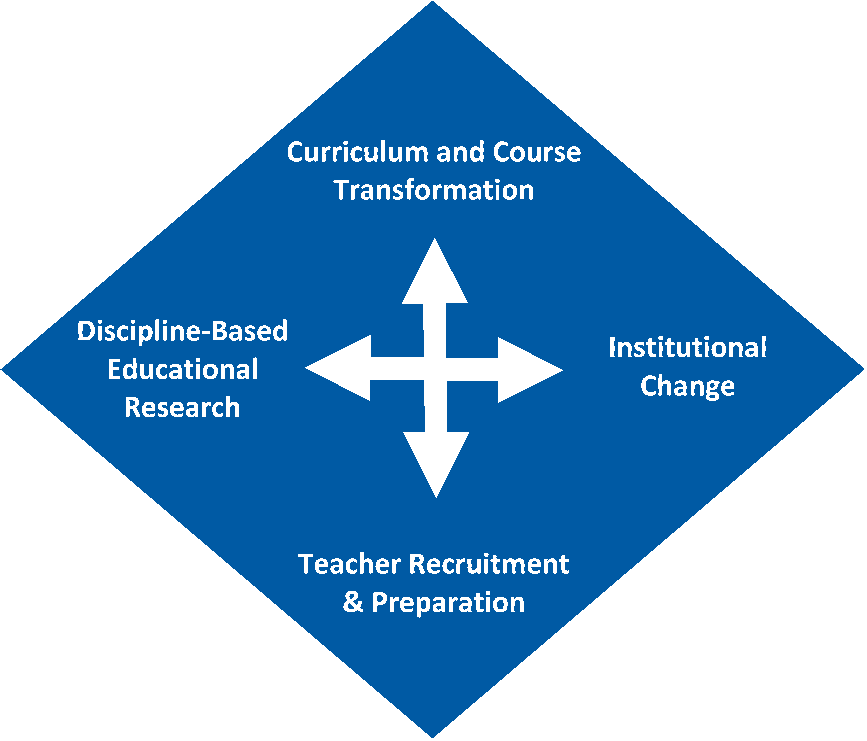 Every LA Program incorporates four major goals of varying emphasis: curriculum & course transformation, discipline-based education research, institutional change, and K-12 teacher recruitment and preparation.
Curriculum and course transformation

The LA Model supports course transformation by facilitating active student learning.

Discipline-based education research

The LA Model introduces and supports conversations between STEM faculty about discipline-specific education research and its role in creating effective learning spaces.

Institutional change

The LA model acts as a change agent in faculty, departments, and institutional practices by providing infrastructure to support and reward instructional innovation.

Teacher recruitment and preparation

The LA model is an effective method of recruitment and preparation for future K-12 teachers. It can both provide exposure and generate interest for undergraduates who had never thought of teaching as a career before, and help those who are on the fence decide if teaching is right for them. In addition, the LA program emphasizes best practices in STEM instruction, and provides diverse student support which are helpful for students at any level.
Learning Assistant Supported Courses
These Texas State University courses have used or are using Learning Assistants.
Physics Department
PHYS 1315 - General Physics I
PHYS 1325 - General Physics II
PHYS 1335 - General Physics I for Life Sciences Majors*
PHYS 1345: General Physics II for Life Sciences Majors*
PHY 1360 - Developmental Concepts in Physics I
PHYS 1430 - Introductory Mechanics
PHYS 2425 - Introductory Electricity & Magnetism
PHYS 2435 - Introductory Waves & Heat
PHYS 3311 - Mechanics I
PHYS 3312 - Modern Physics
PHYS 3320 - Math Methods
PHYS 4305 - Statistical Physics
PHYS 4312 - Quantum Mechanics
Computer Science Department
CS 1428 - Foundations of CS 1
Honors College
HON 3480C - Teaching Physics Science to Children
Chemistry and Biochemistry Department
CHEM 1341 - General Chemistry I
CHEM 2341 - Organic Chemistry I
CHEM 2342 - Organic Chemistry II
CHEM 3375 - Principles of Biochemistry*
Biology Department
BIO 1330 - Functional Biology*
BIO 1331 - Organismal Biology*
Mathematics Department
MATH 2472 - Calculus II*
*in connection with the STEM Communities Project