Organic Semiconductor Lab Facilities Physics Texas State
Organic Semiconductor Laboratory
​
​
The Zakhidov Organic Semiconductor lab was commissioned primarily with support of startup funding of Dr. Alex Zakhidov who was a faculty in our Physics department from 2014-2021.
The following equipment is available in this lab:
1. LC Tech Glovebox cluster consisting of a wet glovebox with spin coating an annealing capabilities for solvent based deposition of organic semiconductor thin films and a dry glovebox housing a Trovato 300 C thermal deposition system used for the deposition of electron and hole transport layers through shadow masks up to 1 square inch and a UV-epoxy dispensing and curing robot to encapsulate samples and devices. This glovebox cluster operates under Nitrogen atmosphere.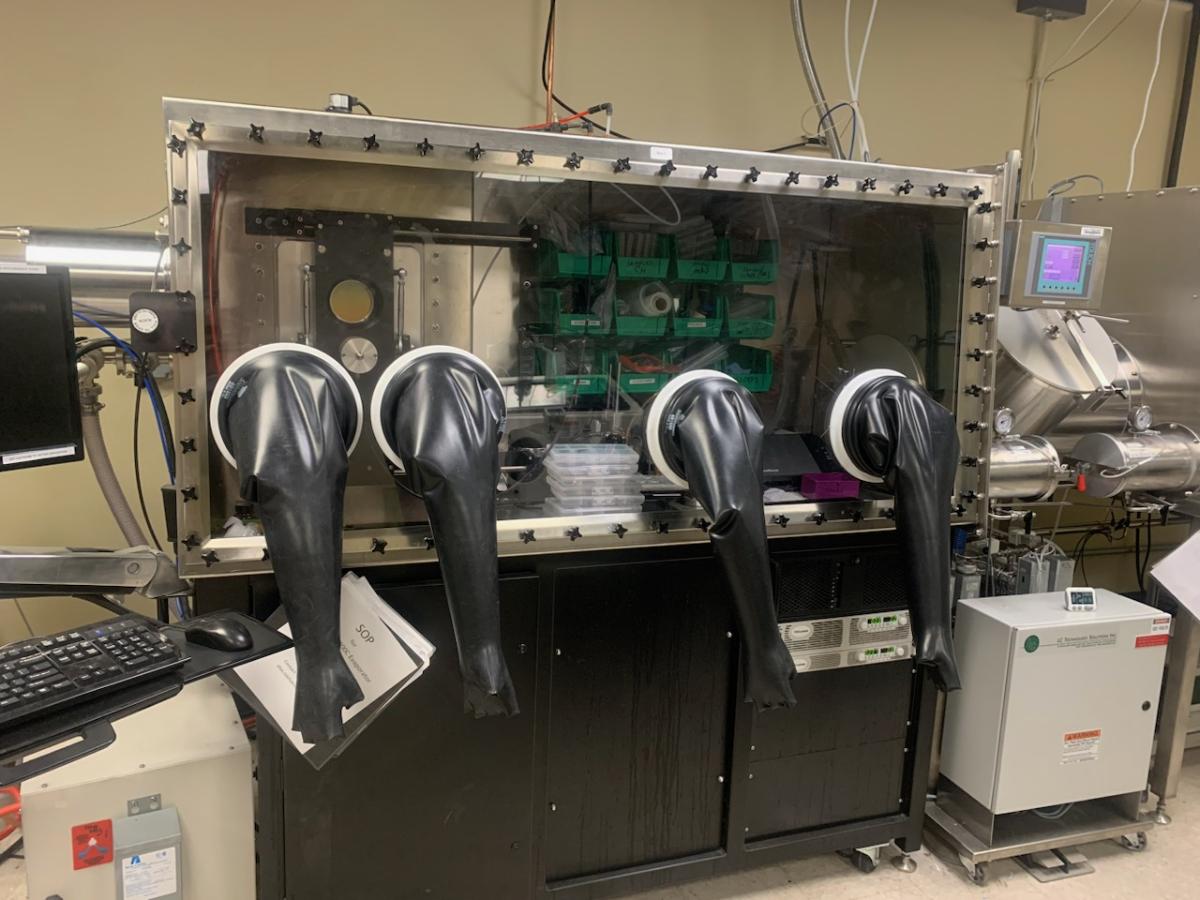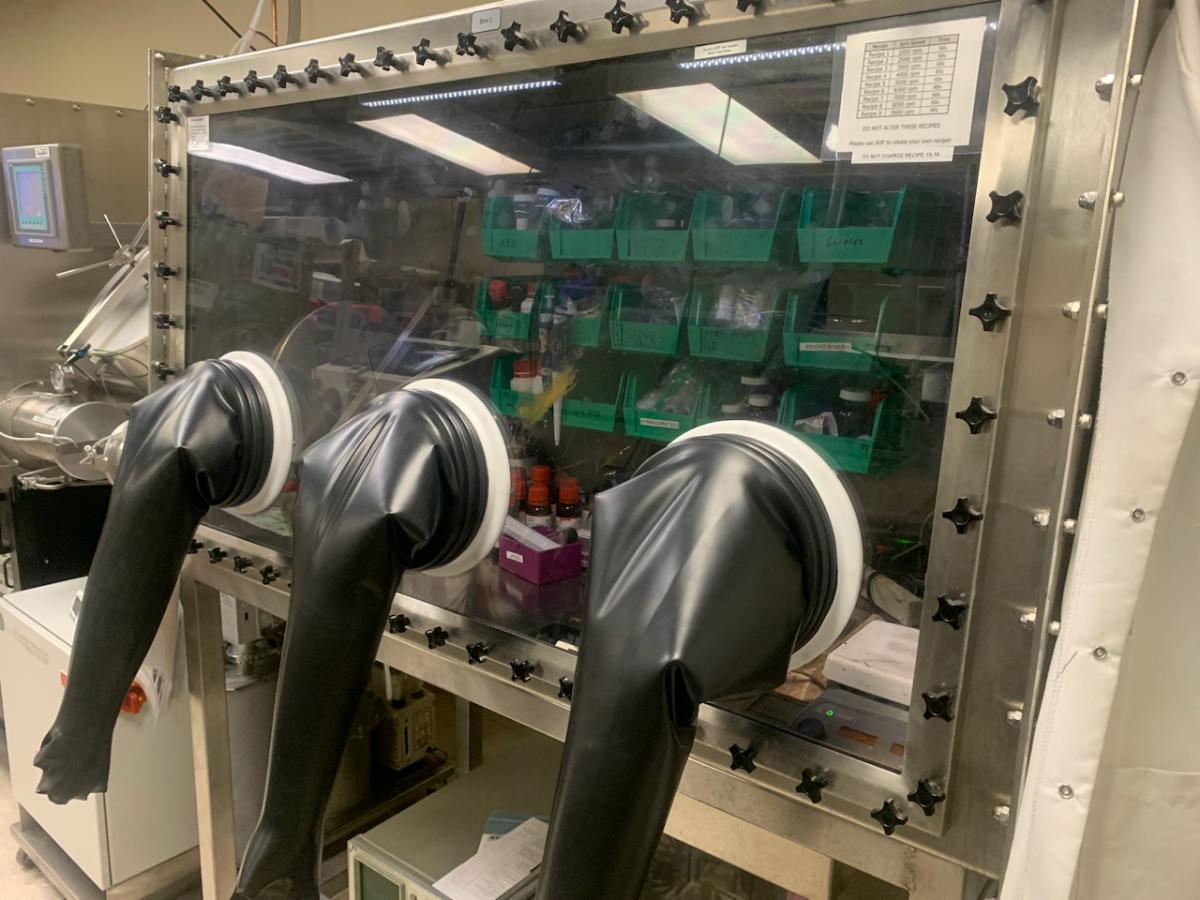 2. An nTact Slotdie printer for coating of samples up to 4 inch wide. The slotdie printer is housed in a refurbished Mbraun glovebox so the atmosphere (temperature, pressure, humidity, oxygen concentration) can be controlled.
The glovebox can currently be operated in two different modes:
(a) Clean and Dry Air (CDA) mode: a CDA shower head is connected to the ceiling of the glovebox and flows CDA which humidity can be increased by bubbling part of the flow through water filled bottles. The exhaust of the glovebox are connected to the lower back wall and the flow of the exhaust can be throttled up to 7 cfm. A higher flow during deposition will lower the solvent concentration in the atmosphere of the glovebox.
(b) Nitrogen atmosphere mode: All flow into the glovebox is high purity nitrogen. This mode is useful when depositing Sn-based perovskites that are more susceptible to oxidation.
(c) There are plans to increase the exhaust of the box to 200 cfm and placing a Hepa filter on top of the box to further increase flow and be able to further decrease the solvent vapor concentration in the box. Although the latter mode will no longer allow us to control the humidity in the box it will widen our control of the atmosphere in the box and allow us to further explore the effect on film morphology.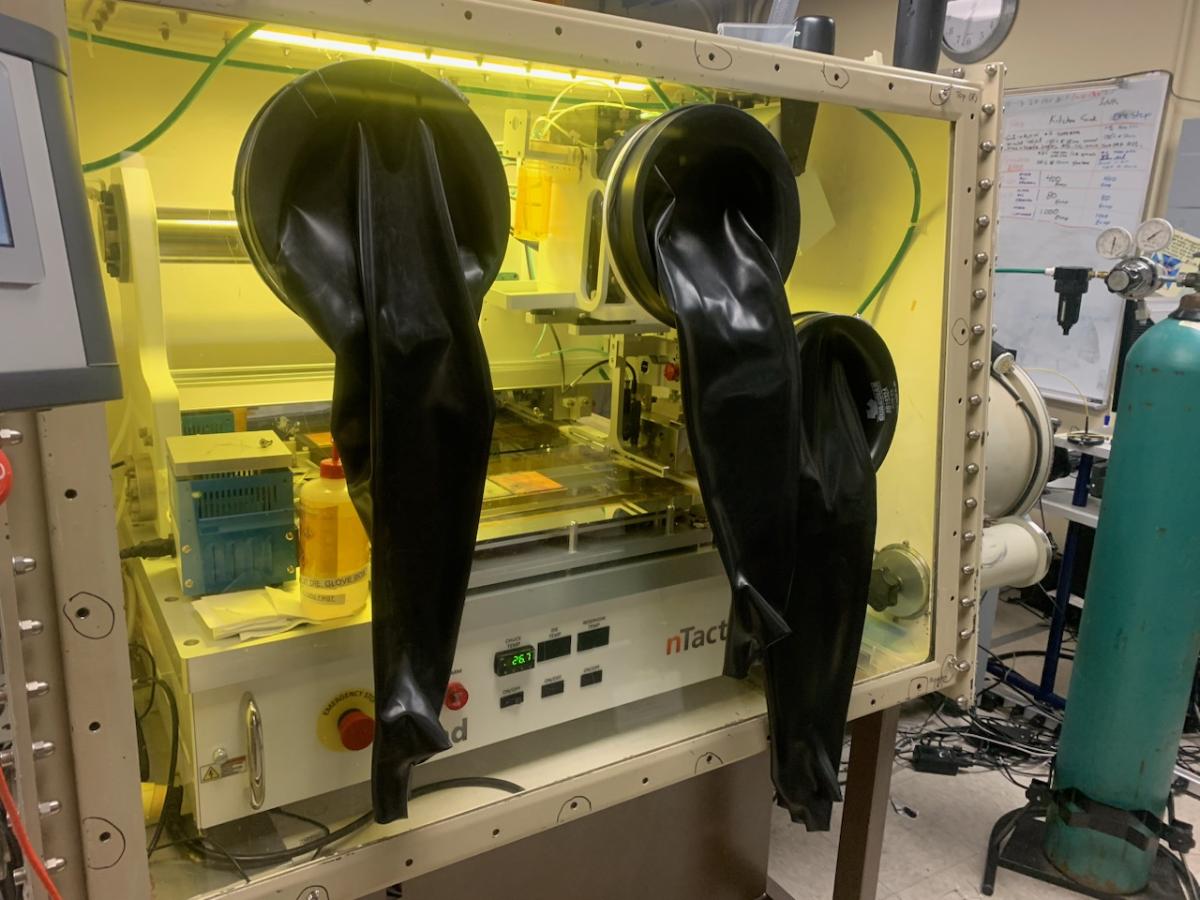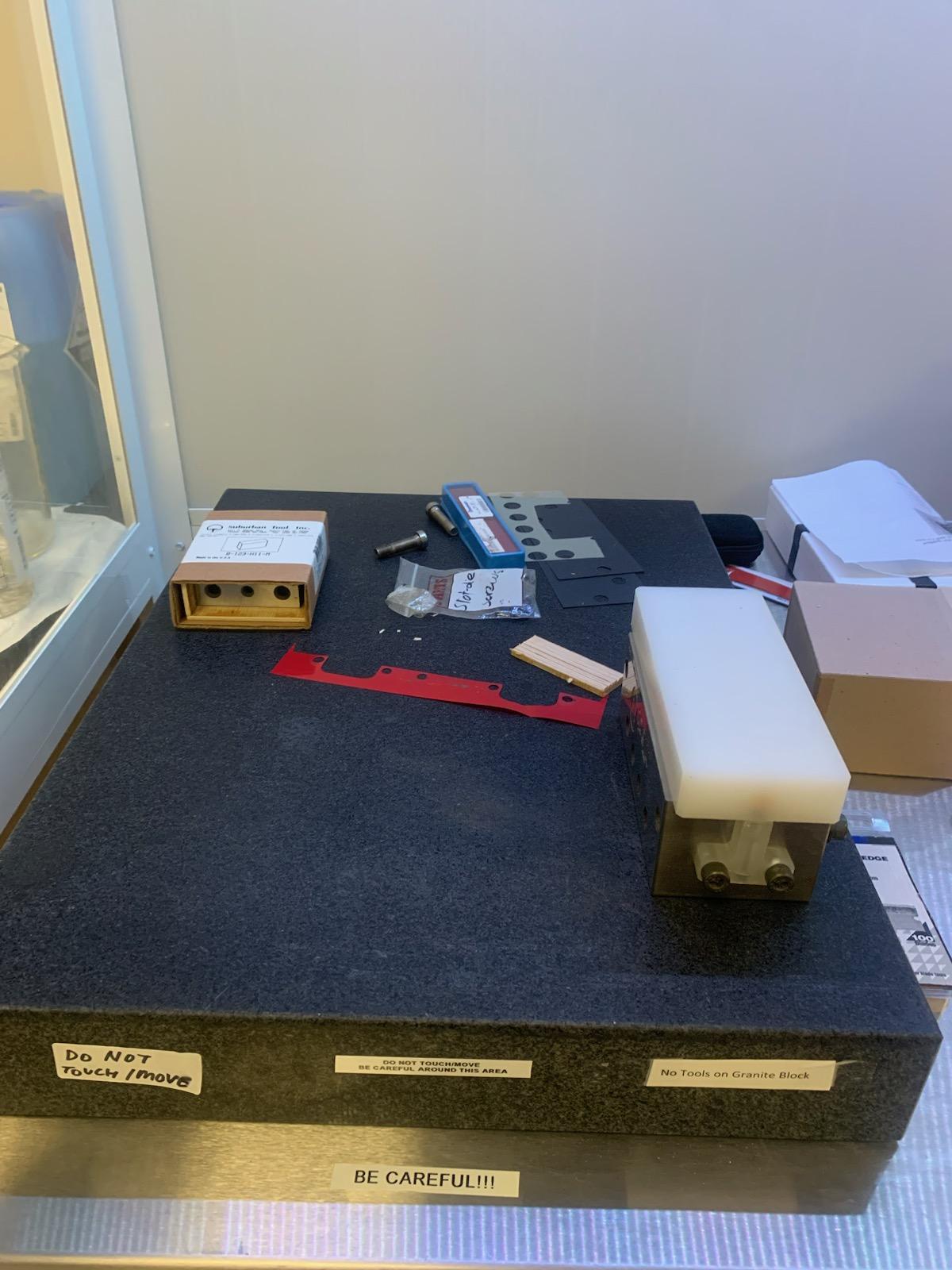 The chuck of slotdie printer can be heated to allow for deposition at higher temperatures. The deposited wet film can be quenched with an air-knife flowing purging clean nitrogen gas. The speed of the gas and flux can be modified by changing the air-knife shims, the distance of the air knife to wet film distance, the angle of the air knife with respect to the chuck normal and the air-knife pressure.
3. Two different solar simulators to measure the power conversion efficiency (PCE) of solar devices.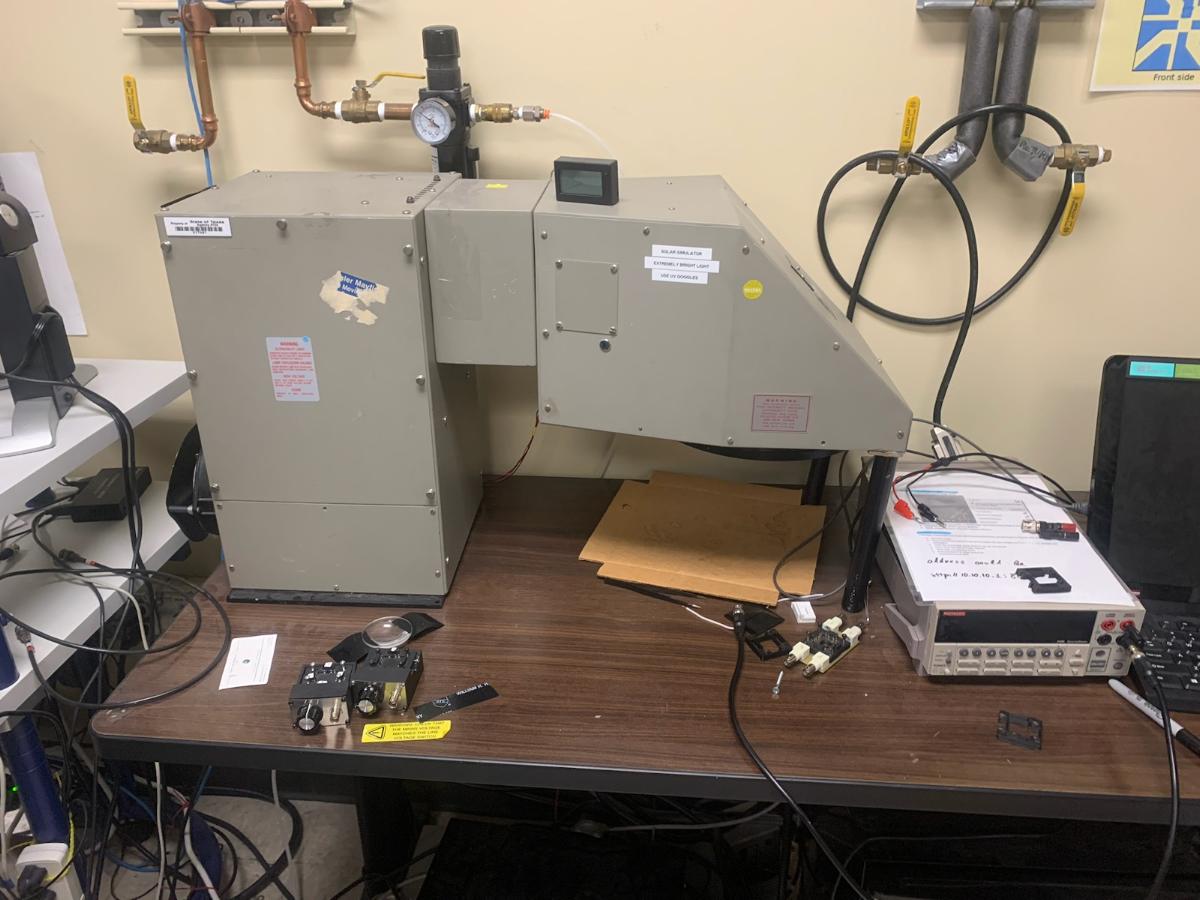 4. An external quantum efficiency setup to study stability and efficiency issues of PV devices.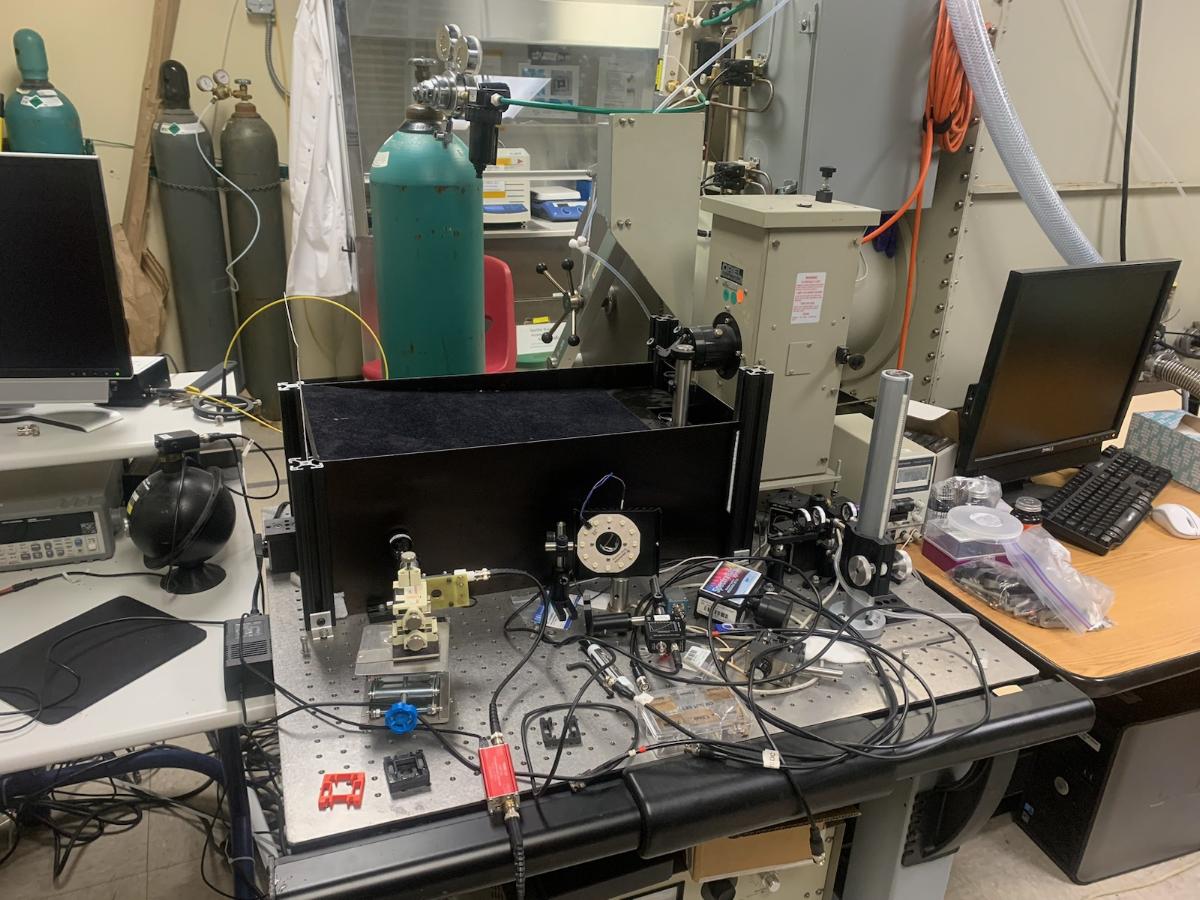 5. An integrated sphere setup to study the emission of LED devices.
6. A cleaning station to clean substrates that includes a sonicator and a plasma cleaning setup.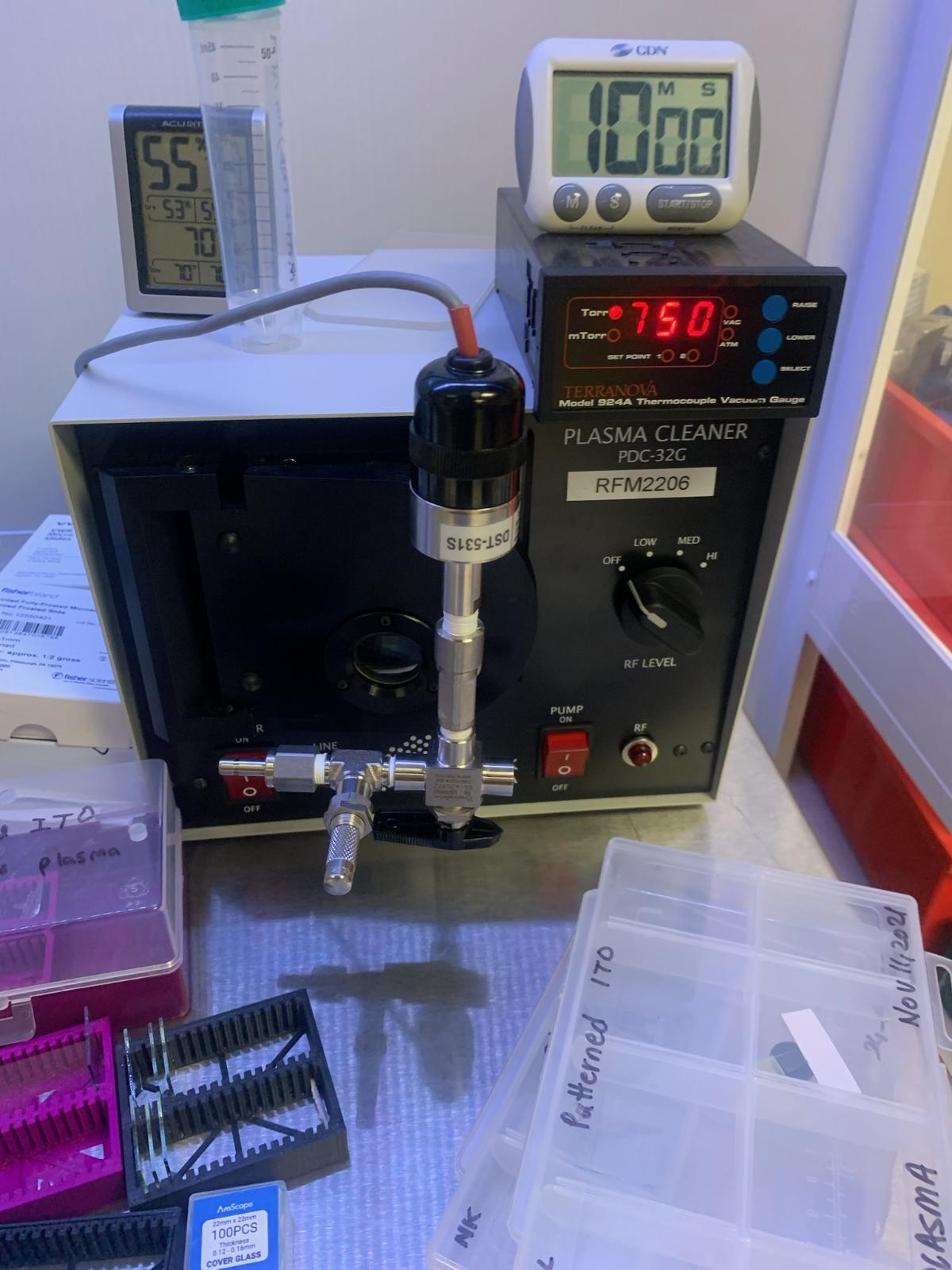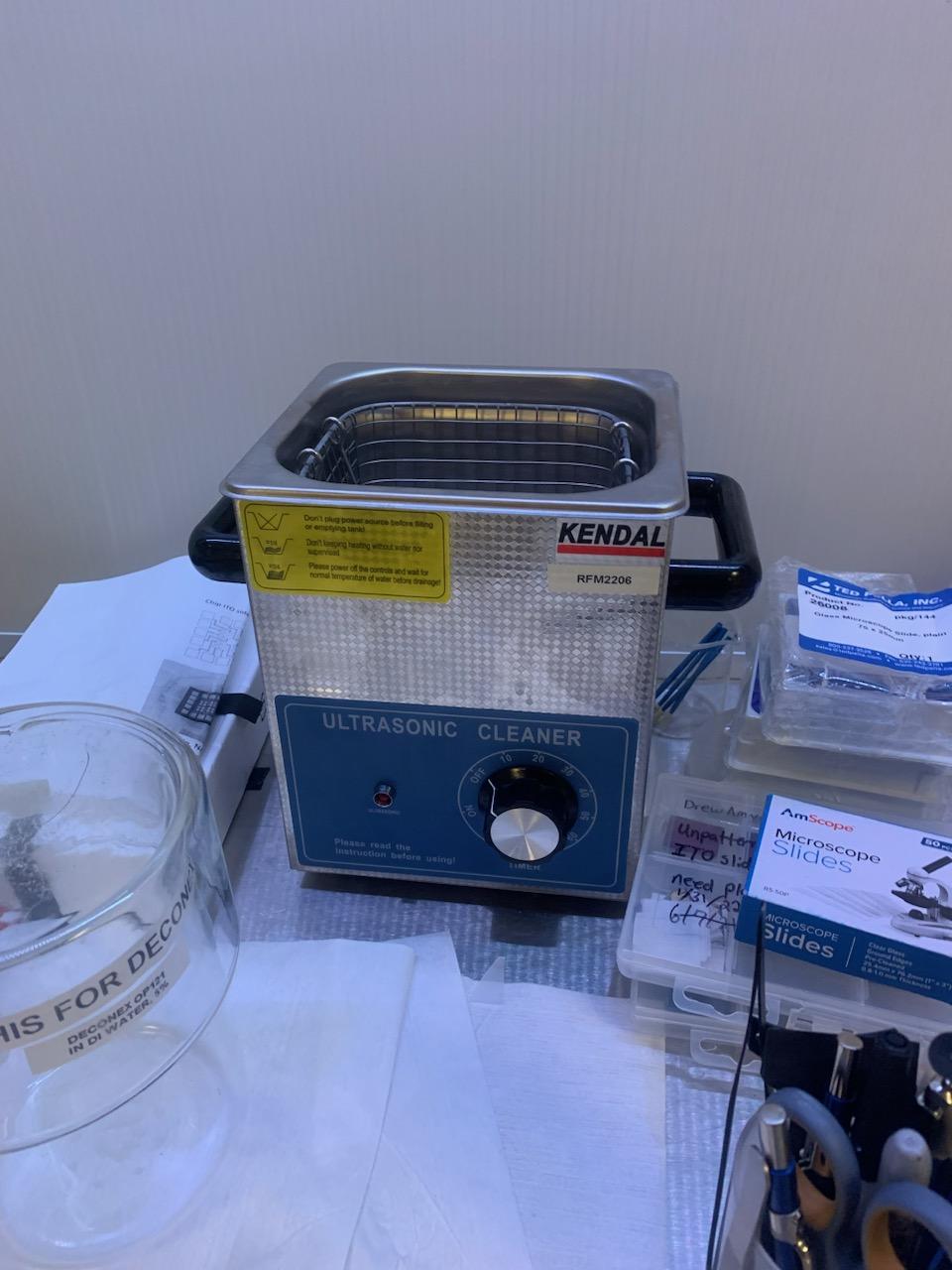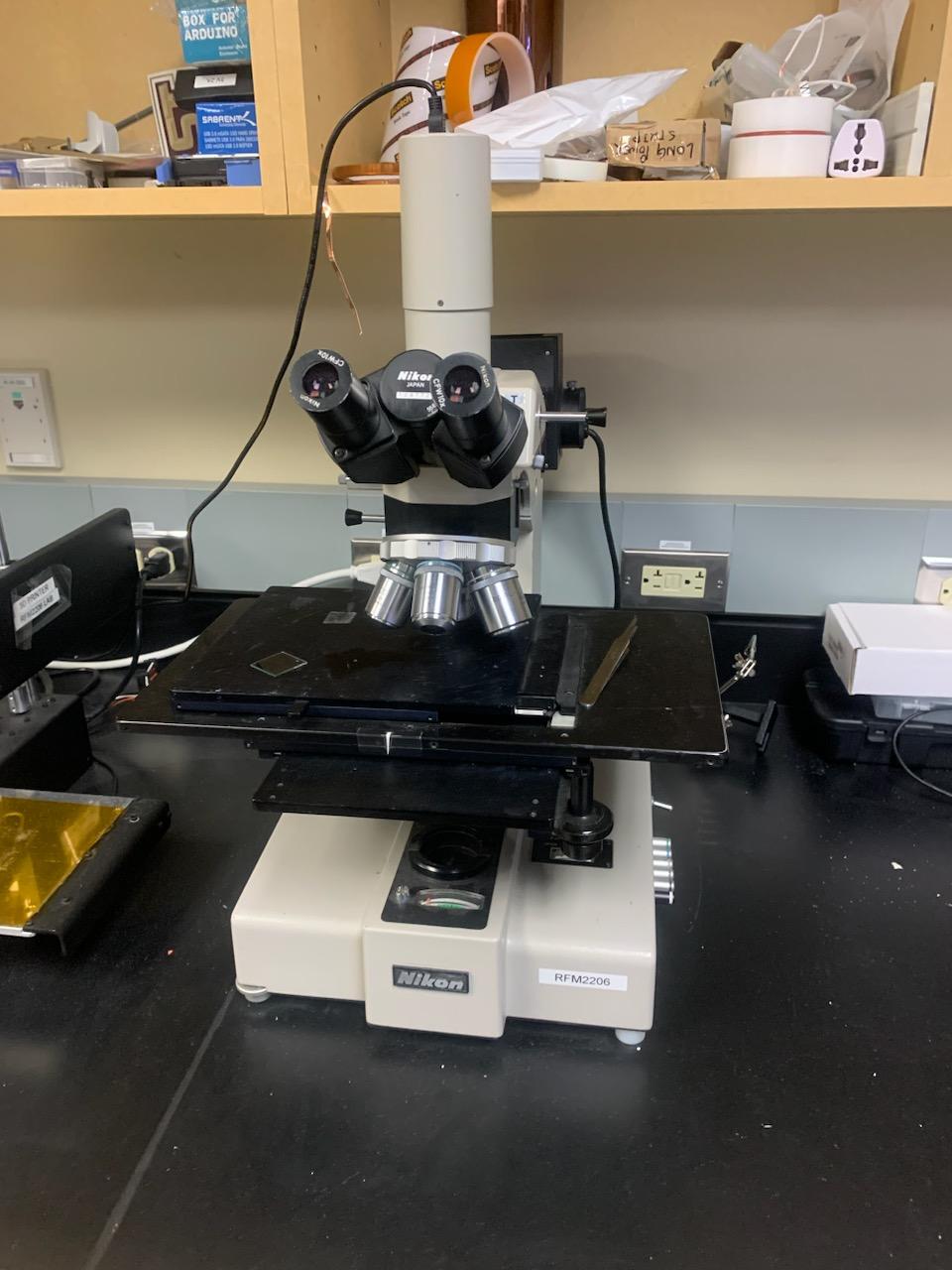 The current users of Zakhidov Organic Semiconductor lab are:
SRO, Geerts group, Miyahara group, NanoOhmics.