Undergraduate Minor in African American Studies
The Sankofa bird is from the Akan people of Ghana, West Africa. It stands for "go back and fetch it". In relation to this minor, it stands for looking back to the past so that we may understand how we became what we are and to move forward to a better future.
The African American Studies minor (AAS) is an interdisciplinary course of study that focuses on the Black experience in the United States and throughout the African diaspora. Our central mission is to prepare students to critically understand, conduct research, and interpret the complex histories, societies, and cultures of people of African descent. If you like to read novels, study history, understand politics, or to watch films, then you'll like the disciplinary diversity of the African American Studies Minor (AAS).
The minor in African American Studies (AAS) requires 18 semester credit hours, with 6 hours of required courses and 12 hours of prescribed electives.The minor requires students to take two courses, AAS 2310 and AAS 4320. Students can choose from a prescribed electives course list, found in the course catalog, for the remaining hours.
AAS 2310: Introduction to African American Studies
This course provides an overview of black culture in America from an interdisciplinary approach, employing scholarship from history, literature, music, visual and performing arts, folklore, religion, sociology, psychology, philosophy, economics, and political science. It introduces epistemological considerations, theories, and methods that form the field of African American and African Diaspora Studies.
AAS 4320: Global Perspectives on the African Diaspora
This course connects the transatlantic slave trade, contemporary migrations, their legacies, and speaks to the broader issues of the African diaspora in relation to previous and ongoing struggles of black people of rebirth, progress, justice, and racial uplift. It will examine the African Diasporic women's definition of feminism while suggesting no universal black feminism.
Introducing the Program Coordinator!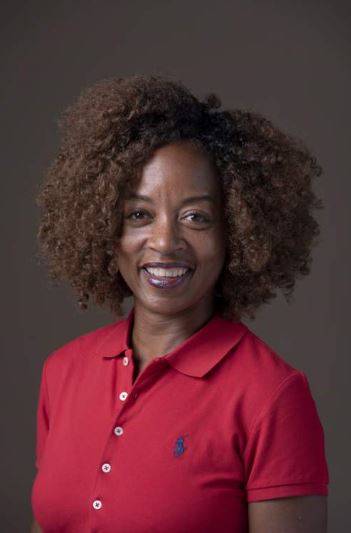 Dr. Dwonna Naomi Goldstone is an Associate Professor of History and Director of the African American Studies program at Texas State University.
Dr. Goldstone grew up in Moline, Illinois, (home of the John Deere Tractor) and earned her B.A. in American Studies with a minor in African American Studies from the University of Iowa. After finishing her M.A.T. in Secondary English Education at Brown University, Dr. Goldstone taught high school English and coached 9th-grade girls' basketball and boys' and girls' track at Thomas A. Edison High School in Fairfax County, Virginia. After leaving the classroom, Dr. Goldstone went to the University of Texas at Austin, where she earned her PhD in American Civilization. Her book—Integrating the 40 Acres: The Fifty-Year Struggle for Racial Equality at the University of Texas at Austin, won the Coral H. Tulis Memorial Prize for the best book on Texas history. Dr. Goldstone has written several articles about African American history and culture, including "Home Economics," a memoir about growing up poor and Black in Moline, and "Stirring Up Trouble," an article about teaching race at a PWI. After teaching in a men's prison in Nashville for a year, Dr. Goldstone will return to teaching incarcerated men as soon as Covid subsides and educators are allowed back in Texas prisons.
When she is not teaching, writing, or creating programming for the African American Studies program, Dr. Goldstone trains for half marathons, does CrossFit, watches Judge Judy, and walks her four dogs—Lena Horne, Ernie Banks, Ralph Ellison, and Hank Aaron. Please contact her for questions about the TXST African American Studies minor as well as suggestions for classes or programming.