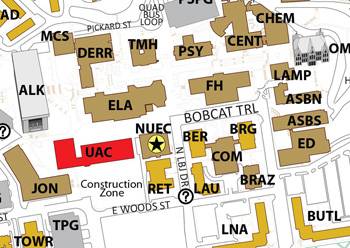 Directions
The Center for Diversity & Genders Studies is located on the fourth floor of the Undergraduate Academic Center in office 478.
The Undergraduate Academic Center is located just south of the Evans Liberal Arts Building and west of Nueces, which houses the University Police Department. The building's most identifying feature is a large arch that separates the classrooms on the west side from the department offices on the east side.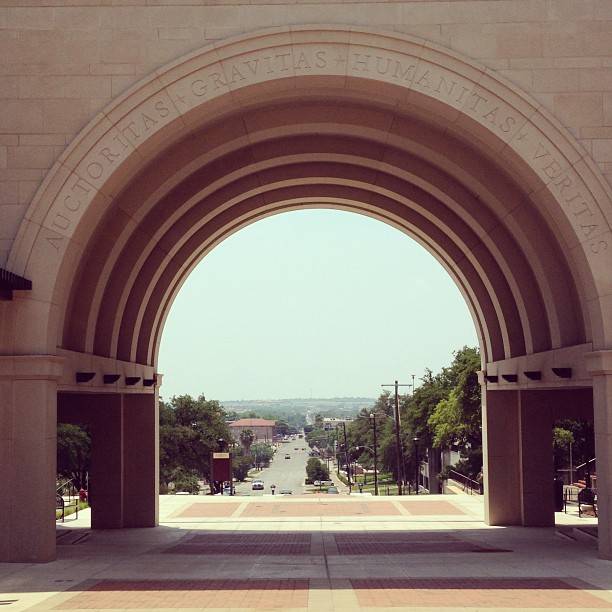 Parking
Most parking on the Texas State campus requires a permit. Visitor Parking near the Undergraduate Academic Center may or may not be available. There are several parking facilities near the Undergraduate Academic Center. The Mathews Street Garage, Woods Street Garage, Tower Garage, and Pleasant Street Garage require a permit. If you do not have a permit, you may park in the LBJ Student Center Garage or the Edward Gary Street Garage for a fee.
To inquire about visitor
parking permits
, please visit the Parking Services office in the Mathews Street Garage or ask the attendant at any attended gate campus entrance (LBJ Drive, Moon St.).