Annual Banquet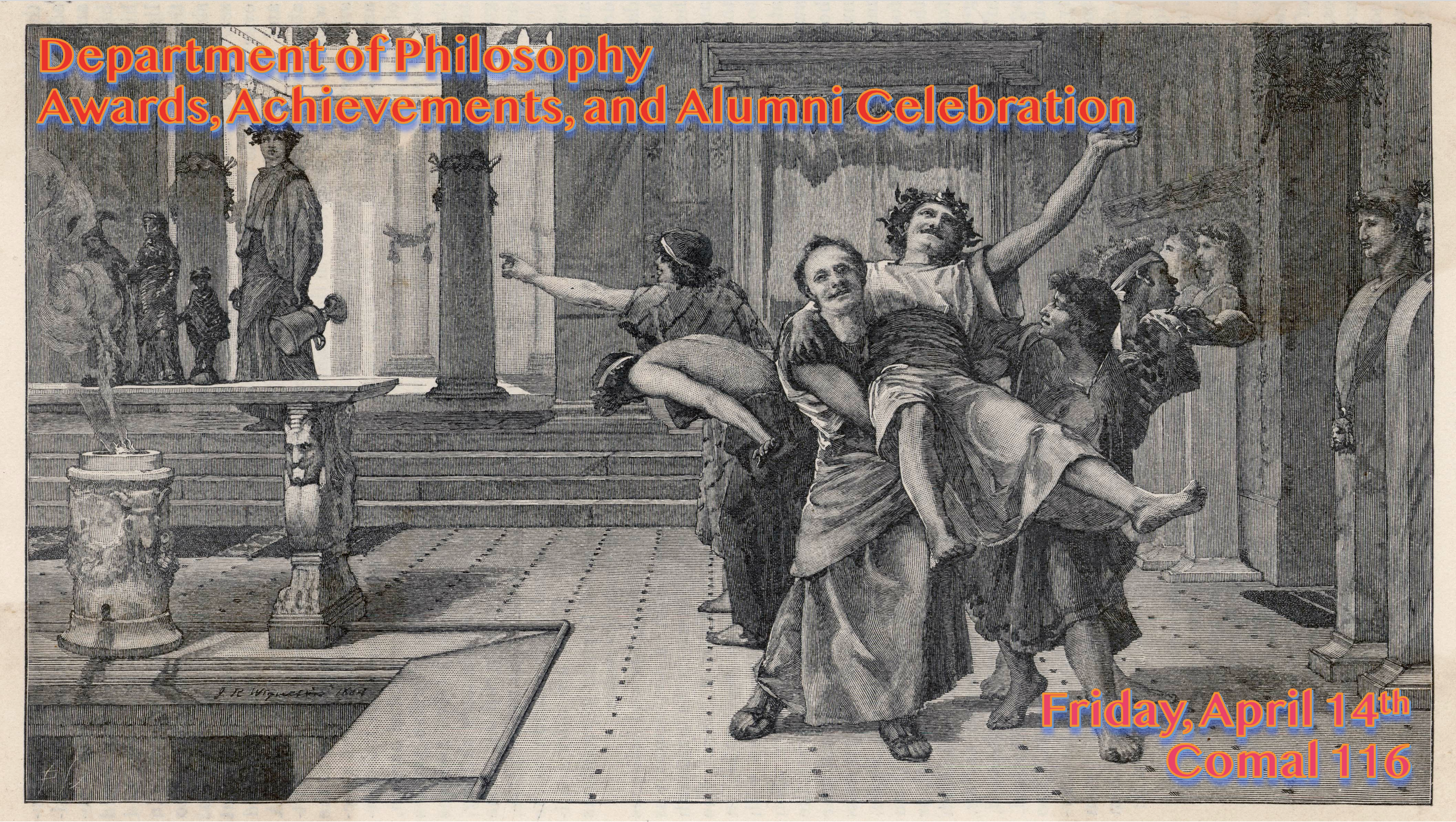 The Department of Philosophy at Texas State University invites you to take part in our Awards, Achievements, and Alumni Celebration.
Friday, April 14th at 2:30p in Comal 116
This event will be a recognition of scholarship recipients, academic award winners, and accomplishments of current and former members of the department.
Refreshments will be served.
If you are able to join us in person you can register for the Zoom component here.



Please e-mail philosophy@txstate.edu if you have any questions for this event. If you require an accommodation due to a disability, contact the Department of Philosophy at 512-245-2285. Accommodation requests should be made at least 72 hours in advance of the program start time to ensure availability.