Mathworks
NOW IS THE TIME TO GIVE!
Mathworks has been invited to participate in the Texas State University annual giving campaign formally named Step Up for State. The online giving campaign will take place on October 4th and 5th. Our goal is to raise $50,000 for the following initiatives.
Your donations will:
Provide scholarships to support students in our Junior Summer Math Camps and Honors Summer Math Camp
Support graduate student fellowships to teach in the JSMC
Fund undergraduate stipends for Mathworks Fellows to assist in the JSMC and attend a seminar where they get an early introduction to teaching
Your generosity is greatly appreciated!
---
Mathematics Education graduate students participate in Mathworks 2023 Junior Summer Math Camp
Five Texas State doctoral students in mathematics education participated in conducting
research and teaching in the Mathworks 2023 Junior Summer Math Camp (JSMC). Graduate students Andrew Baas and Stephanie Dille taught Level 4 and Kate Ryan, Lino Guajardo, and Holly Zolt the Level 5 of the JSMCH, supervised by mathematics faculty member Hiroko Warshauer. The graduate students implemented activities for the students during camp and then spent the following weeks analyzing data and drafting manuscripts for publication.

Back row: Andrew Baas, Kate Ryan, Holly Zolt Front row: Hiroko Warshauer, Stephanie Dille, Lino Guajardo
Mathworks: a center for excellence in mathematics education.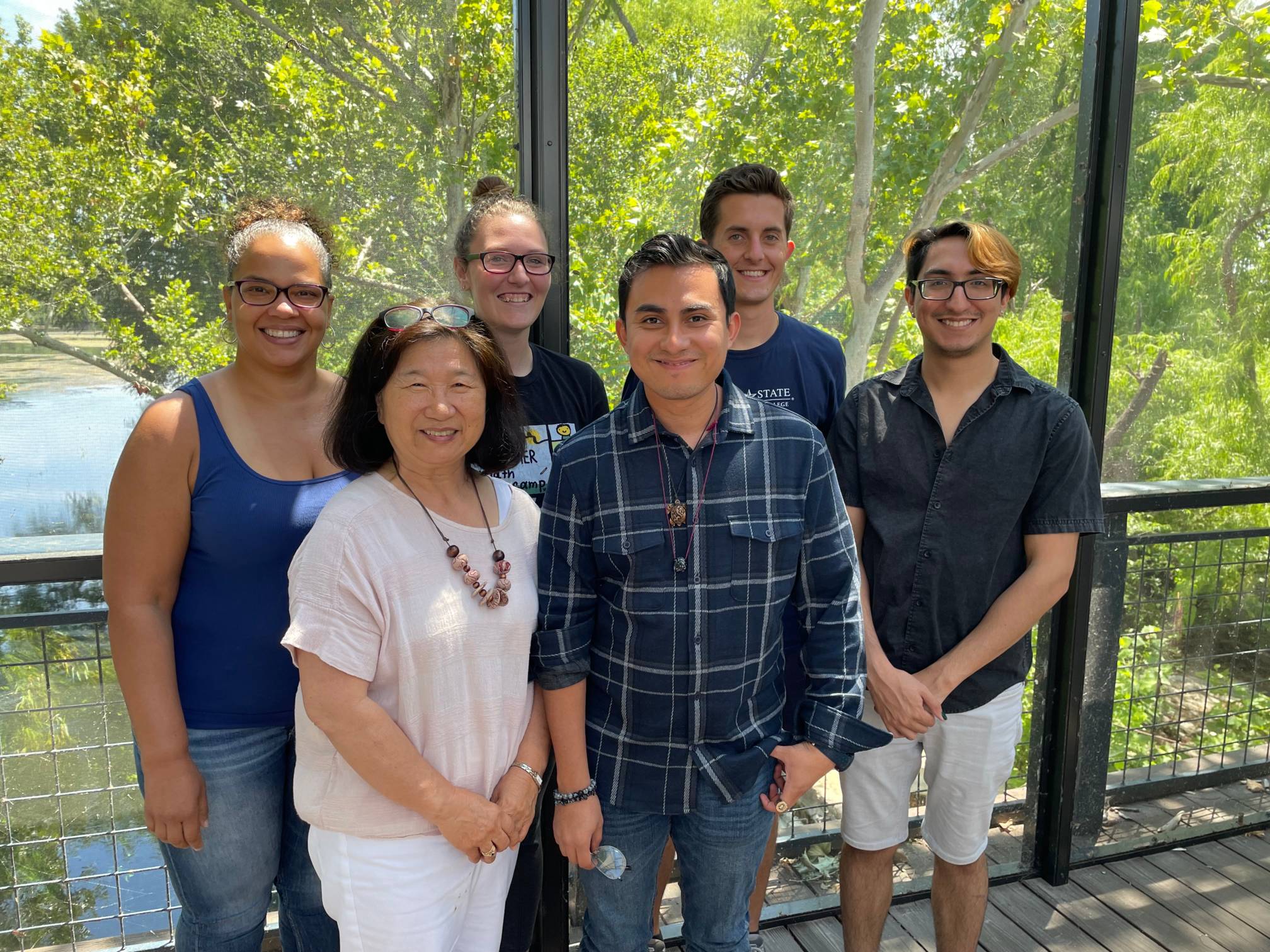 Mathworks at Texas State University is a center for innovation in mathematics education. Our mission is to research and develop model programs and self-sustaining learning communities that engage students from all backgrounds in doing mathematics at a high level.
Your support today ensures that students of the future have the opportunities to be inspired and engaged in doing high-level mathematics. Click here to make your donation.