Bobcat Marching Band Color Guard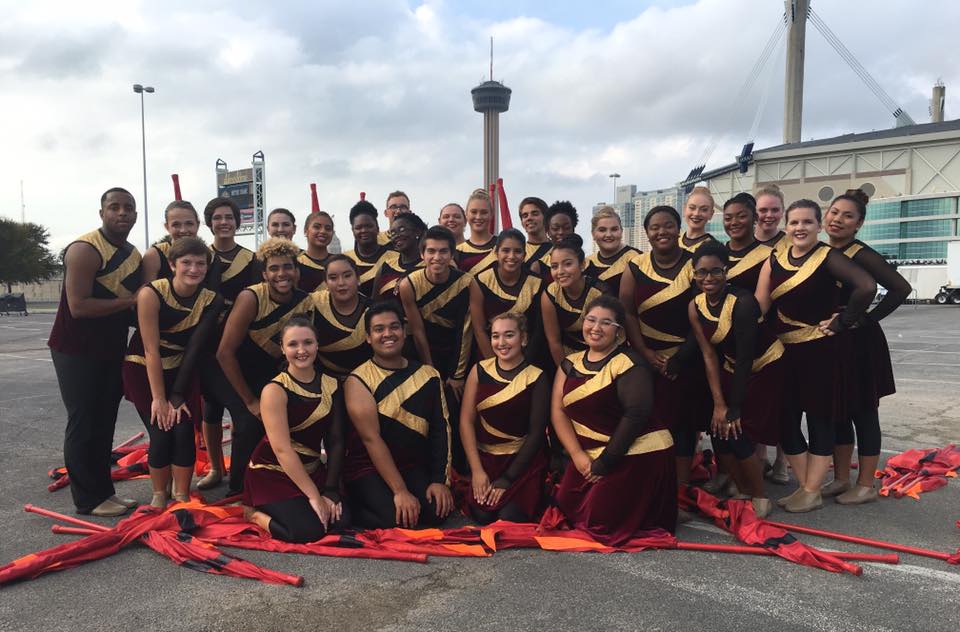 The Color Guard is a vital component of the visual presentation of the BMB. The membership of the guard has experience ranging from DCI and Winter Guard to high school guard and also includes some novices. Membership in the BMB Color Guard is by audition only.
Auditions are typically held at the end of April.
Featured Twirlers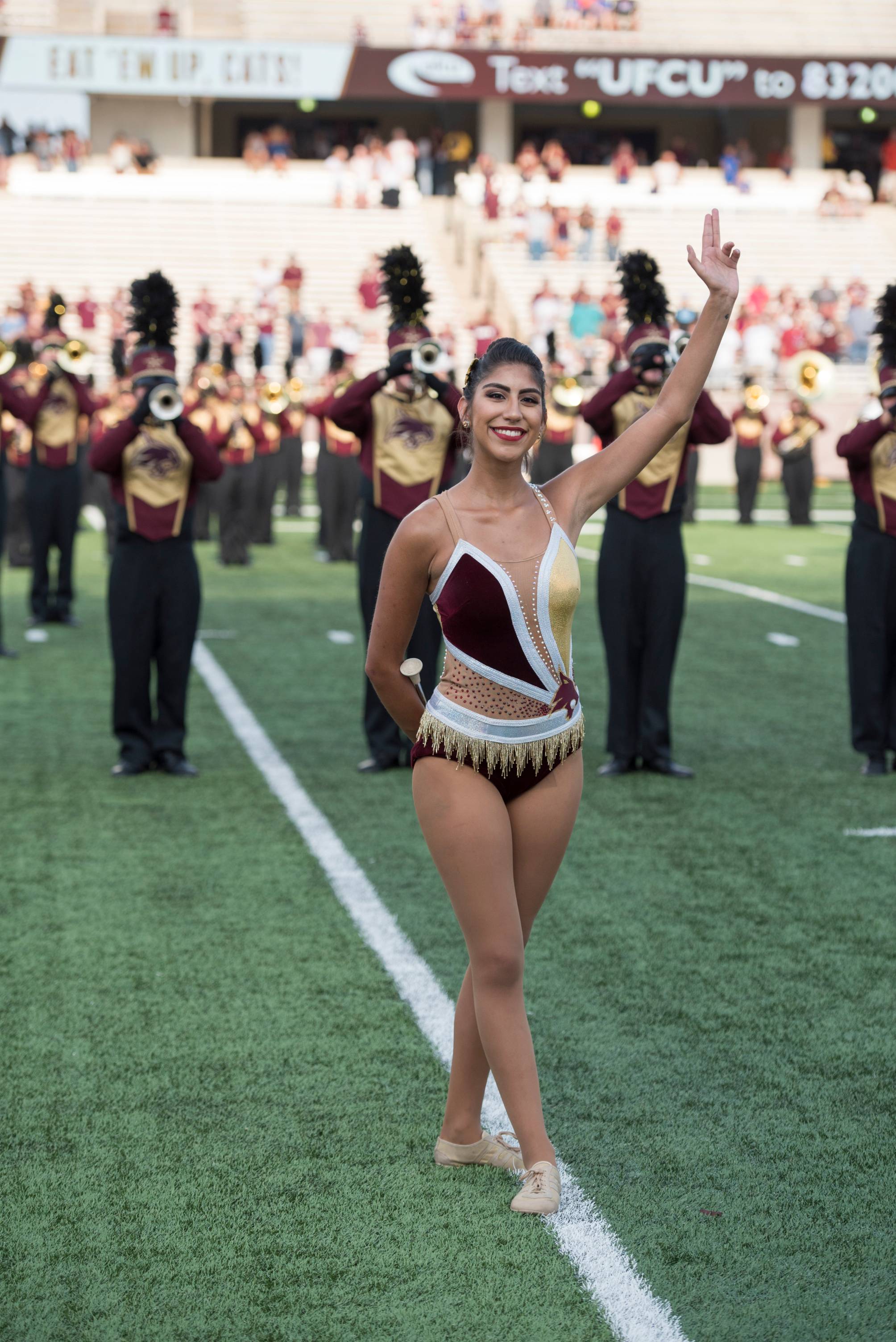 The Texas State Bobcat Marching Band typically supports 1 or 2 twirlers who serve in a soloist capacity with the band. These talented performers create innovative, entertaining routines to compliment the BMB's pregame and halftime shows, and perform at various school functions throughout the year.
Auditons for featured twirlers are typically held in mid-April.