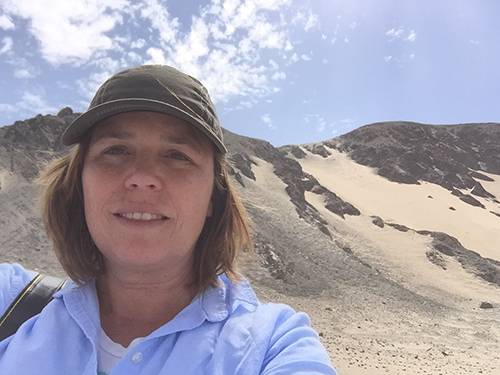 Professor and Department Chair
Email: cconlee@txstate.edu
Phone: (512) 245-8272
Office: ELA 235
Education:
2000 Ph.D. in Anthropology, University of California, Santa Barbara
1996 M.A. in Anthropology, University of California, Santa Barbara
1991 B.A. in Anthropology, University of California, Santa Cruz
Research Interests:
Dynamics of complex societies, causes and consequences of collapse, early empires and colonialism, foundations and relations of power, population movements, cultural boundaries, Andean archaeology, archaeology of north-central Oregon, ceramic analysis, stable isotope analysis
Current Research: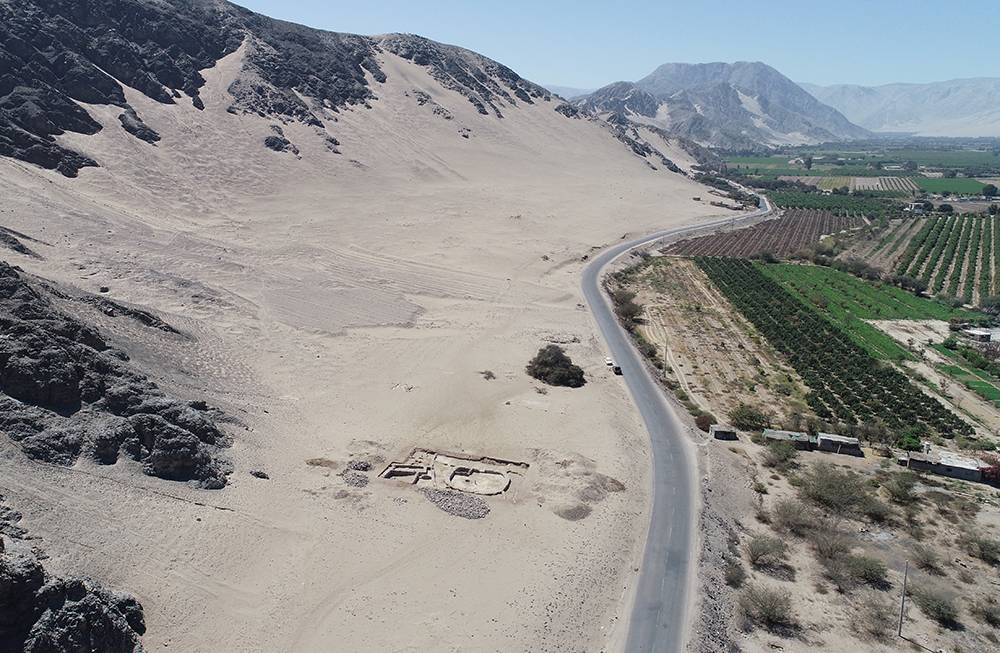 I am currently the PI of Proyecto Huaca del Loro/ Temple of the Parrot, an archaeological project focused on a site in the desert of Nasca, Peru dating to the period AD 650-1000. My team and I are researching how and why Wari, a first-generation empire based in the Andean highlands, established a colony at Huaca del Loro, and the impact it had on local people. We are investigating the relationship between Nasca and Wari people and documenting the trajectories and strategies that state agents and local individuals employ in colonial situations, and the nature and process of early state-making.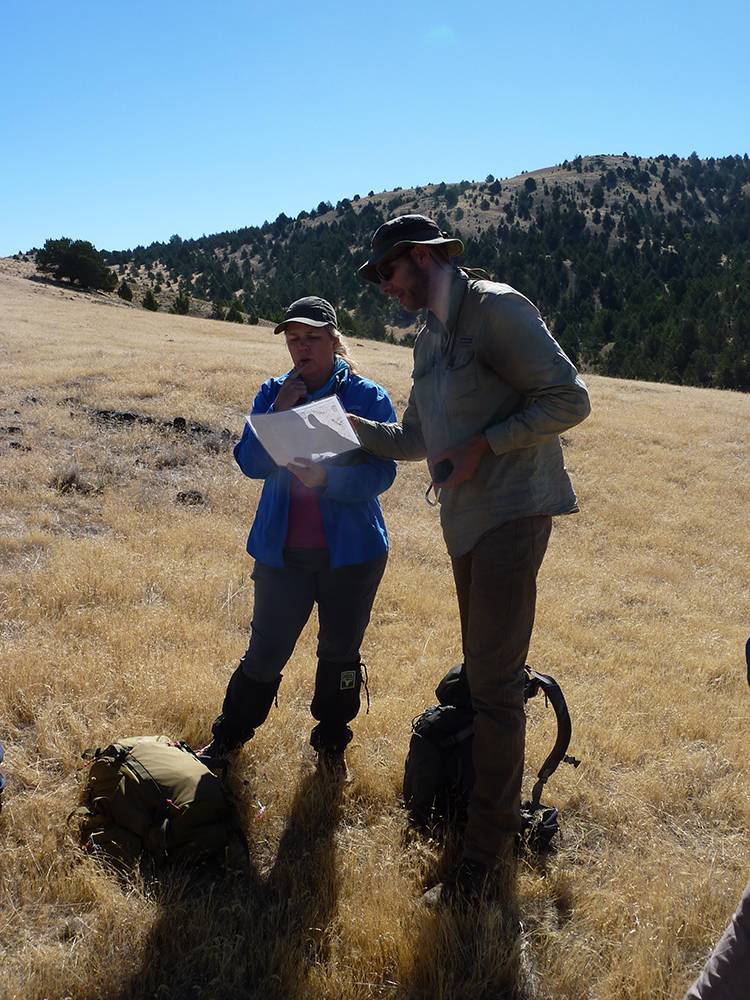 A second project; the Pine Creek Archaeological Project focuses on the pre-contact and contact period lifeways in north-central Oregon. Located in a geographic and cultural boundary between the Columbia Plateau and the Northern Great Basin, we trying to understand how people used the land and resources, and what changes occurred in the region over a period of several thousand years.
Jennings, Justin, Mathew E. Biwer, Christina A. Conlee
2022 | Assembling the Early Expansionary State: Wari and the Southern Peruvian Coast. Journal of Anthropological Archeology 65:101395.
Conlee, Christina A., Corina Kellner, Chester Walker, and Aldo Noriega
2021 | Early Imperialism in the Andes: the Wari Colonization of Nasca. Antiquity DOI: 10.15184/aqy.2021.118
Conlee, Christina A.
2021 | The Importance of Coastal-Highland Interactions and Population Movements on the Development and Collapse of Complex Societies in Nasca, Peru (AD 500-1470). Latin American Antiquity 32(2): 405-420.
Conlee, Christin A., Matthew T. Boulanger, and Michael D. Glascock
2019 | 1500 Years of Pottery Production on the South Coast of Peru: Instrumental Neutron Activation Analysis from the site of La Tiza. Ceramics of the Indigenous Cultures of South America: Production and Exchange, edited by Michael D. Glascock, Hector Neff, and Kevin J. Vaughn, pp. 113-124. University of New Mexico Press, Albuquerque.
Conlee, Christina A.
2016 | Beyond the Nasca Lines: Ancient Life at La Tiza in the Peruvian Desert. University Press of Florida, Gainesville.
Vaughn, Kevin J., Christina A. Conlee, Verity Whalen, and Hendrik Van Gijseghem
2016 | Plazas and Communal Space in Nasca: Changing Patterns of Public Ritual between the Formative and Nasca Periods on the South Coast of Peru. Ñawpa Pacha: Journal of Andean Archaeology 36:111-138.
Conlee, Christina A.
2015 | Reestablishment of Complex Societies Following Collapse and Abandonment in Nasca, Peru. In Beyond Collapse: Archaeological Perspectives on Resilience, Revitalization and Reorganization in Complex Societies, edited by Ronald Faulseit, pp. 213-236. Proceedings of the 29th Annual Vising Scholar Conference, Center for Archaeological Investigations, Southern Illinois University in Carbondale.
Conlee, Christina A.
2014 | Nasca Culture Integration and Complexity: A Perspective from the Site of La Tiza. Journal of Anthropological Archaeology 35:234-247.
Buzon, Michele R., Christina A. Conlee, Antonio Simonetti, Gabriel J. Bowen
2012 | The Consequences of Wari Contact in the Nasca region during the Middle Horizon: Archaeological, Skeletal, and Isotopic Evidence. Journal of Archaeological Science 39(8): 2627-2636.
Conlee, Christina A. Michele R. Buzon, Aldo Noriega Gutierrez, Antonio Simonetti and Robert A. Creaser
2009 | Identifying Foreigners versus Locals in the Burial Population of Nasca, Peru: An Investigation Using Strontium Isotope Analysis. Journal of Archaeological Science 36:2755-2764.
ANTH 2415 | Introduction to Archaeology
ANTH 3376R | Theoretical Concepts in Archaeology
ANTH 3349/5349 | The Incas
ANTH 3356/5356 | Andean Archaeology
ANTH 4320/5320 | Rise of Civilizations
ANTH 5345 | Artifact Analysis (Ceramics)
ANTH 7310 | Theory in Anthropology