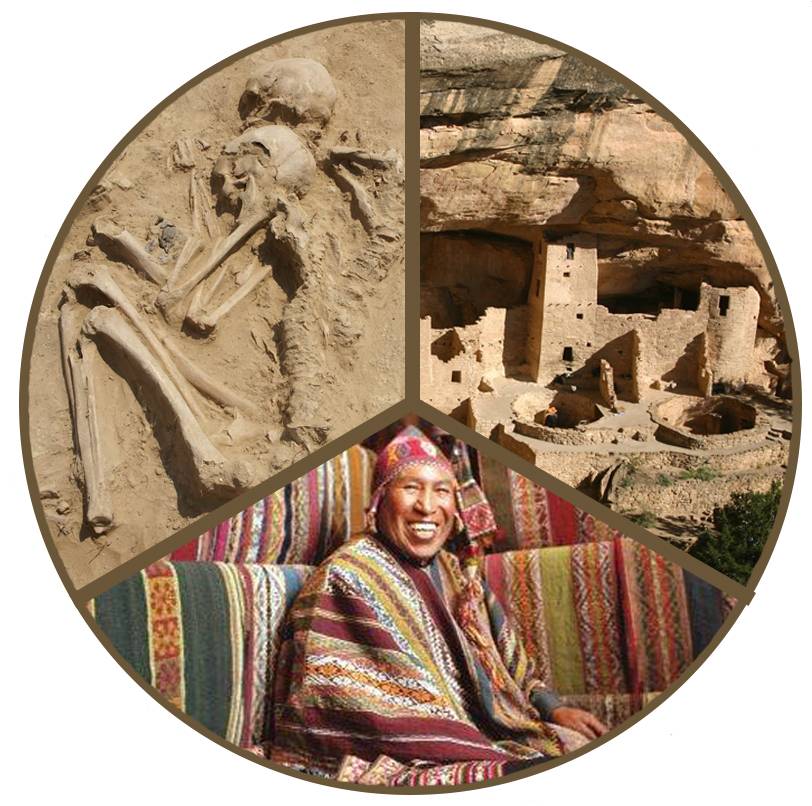 Our mission is to educate and train students to practice anthropology in the 21st century. Our department offers two undergraduate degrees, a Bachelor of Arts (B.A.) and a Bachelor of Science (B.S.) in Anthropology, a Master of Arts (M.A.) in Anthropology, and a Doctorate of Philosophy (Ph.D.) in Applied Anthropology.
The Department of Anthropology is part of the College of Liberal Arts at Texas State University. The department usually has about 300 undergraduate majors, 50 master's students and 30 doctoral students. Our 25 full-time faculty members offer a wide variety of courses and projects to support our departmental mission and educational goals, including local research projects or in-country and out-of-country field schools.
All faculty members in the department are actively involved in research and other scholarly activities including fieldwork in the United States, Senegal, Nigeria, Guatemala, Mexico, Belize, Peru, Madagascar, and the Republic of South Africa. The department houses the following research centers: the Center for Archaeological Studies (CAS), which is home to the CAS Archaeological Repository, the Center for the Art and Symbolism of Ancient America (CASAA), and the Forensic Anthropology Center at Texas State (FACTS).