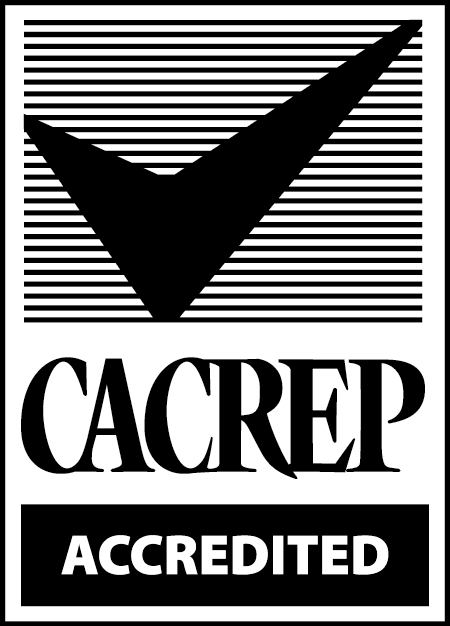 The Graduate Program in Professional Counseling at Texas State University is designed to provide the necessary training and course work to meet most academic requirements for credentialing and professional work in schools and mental health agencies. We believe that a well-prepared counselor is involved in and committed to a process of intentional growth that promotes pro-social autonomy, lifelong learning, and ethical behavior. These ideals are fostered within a dynamic and multi-modal learning setting in which diversity, critical thinking, self-in-context, scholarship, praxis, and the creation and integration of knowledge are celebrated.
The Professional Counseling Program at Texas State University received its initial national accreditation in 2000 from the Council for Accreditation of Counseling and Related Educational Programs (CACREP). All three emphasis areas of the Master of Arts in Professional Counseling are accredited with CACREP through 2023, and will be undergoing the usual reaccreditation process in 2023.
The M.A. Degree in Professional Counseling offers three concentrations within the program: Clinical Mental Health Counseling (CMHC); Marriage, Couple and Family Counseling (MCFC); and School Counseling (SC). Each concentration meets the academic requirements for licensure and certification set forth in Texas. Depending on concentration, graduates are eligible to apply to become a Licensed Professional Counselor Associate, Licensed Marriage and Family Therapist Associate, or Certified School Counselor in Texas.
All students in the Professional Counseling Program are assigned to individual faculty advisors, according to the concentration under which they have been admitted to the program. Students are encouraged to meet with their individual faculty advisor early in their matriculation to plan their course of study, as well as during their time in the program. As the program's Graduate Advisor, I work in conjunction with faculty advisors and Texas State's Graduate College to assist students in moving through the program to graduation.
On behalf of the Professional Counseling Program, we look forward to working with you throughout your professional journey!
Kathy Ybañez-Llorente, Ph.D., LPC-S
Program Coordinator and Graduate Advisor

Welcome to the Professional Counseling Program

Contact Information:
Administrative Assistant:
Jacqui Todd
Program Email:
profcounadm@txstate.edu
Location: Education 4012
Phone: (512) 245-2579
---
---
---
COUNSELING STUDENT ORIENTATION
Fall 2023 - IN PERSON on San Marcos campus: Friday 8/25/2023 from 12pm-2pm
REGISTRATION LINK will be included in an email to all active students.
---
♦♦♦ S A V E T H E D A T E! ♦♦♦
Spring 2024 - IN PERSON on Round Rock campus: Saturday, January 20, 2024 from 10am - 12pm
---
We welcome you to explore the Professional Counseling Program: