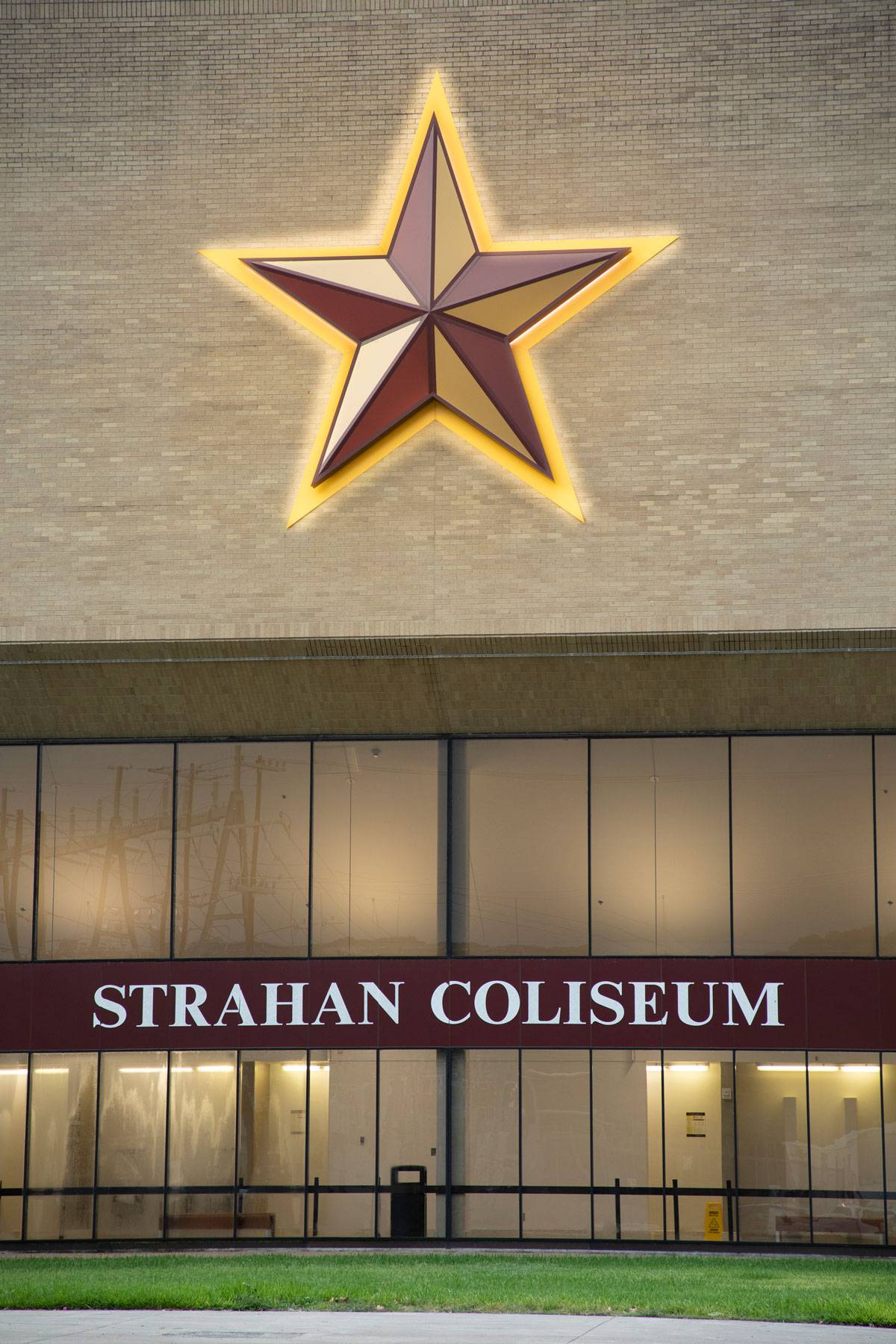 The Texas State University Victory Star is located on the north side of Strahan Arena at the University Events Center. This Victory Star was installed in 2018 and can be seen from Aquarena Springs Drive.
The star has varying levels of brightness and appears outlined in white, gold, or maroon.
What Each Color Means
A white outline is used for athletic conference championships, academic team championships, and club sports championships.
A gold outline is used for athletic national championships.
A maroon outline is used for student convocation, faculty convocation, and commencement.
The star is brightly lit with no outline after athletic victories.
The star is moderately lit with no outline for the standard daily configuration.
The star is turned off for Bobcat Pause.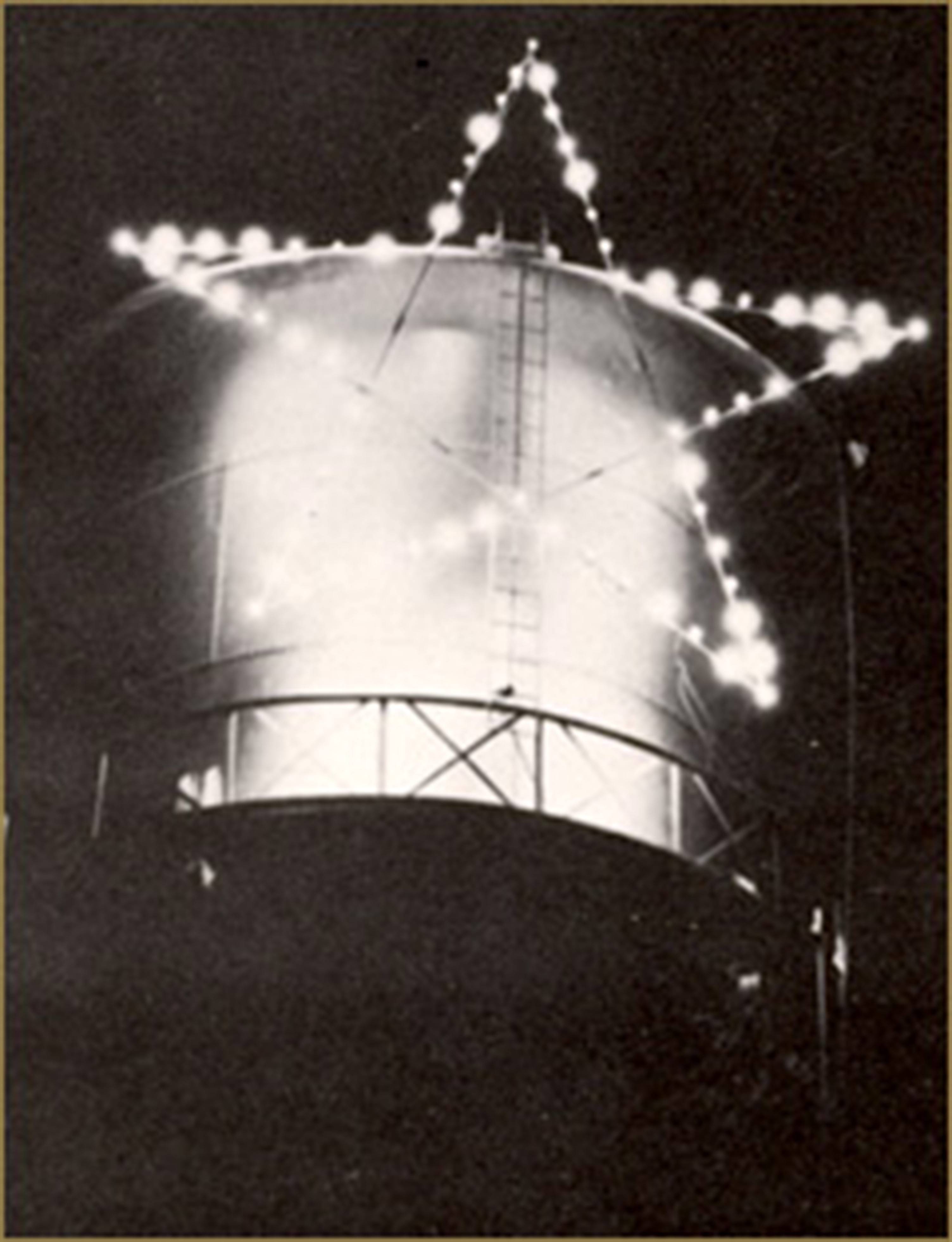 The star is a tradition that dates back to 1936 when it first appeared as a Christmas decoration on a water tower where the chemistry building stands today. In the 1940s the star was found in storage by a night watchman. It was returned to the water tower and dubbed the Victory Star to be lighted when the Bobcats won a game.
For many years, the Victory Star sat atop the 11-story Jackson Hall — the tallest building in Hays County — where it could be seen for miles. In 2019, the star was removed from Jackson during roof repairs and renovations.