In November of 1989, a Veterans Memorial Garden was dedicated at a site between the Chemistry building and Old Main. The war monuments installed at the site had been gathered together from several locations across campus. The original site proved more isolated than desired, so the Veterans Memorial Garden was relocated to its current location near the Quad on the southeast end of Flowers Hall in 2000. The garden was named after Lt. Col. Graham G. Kyle, who helped fund the relocation of the garden.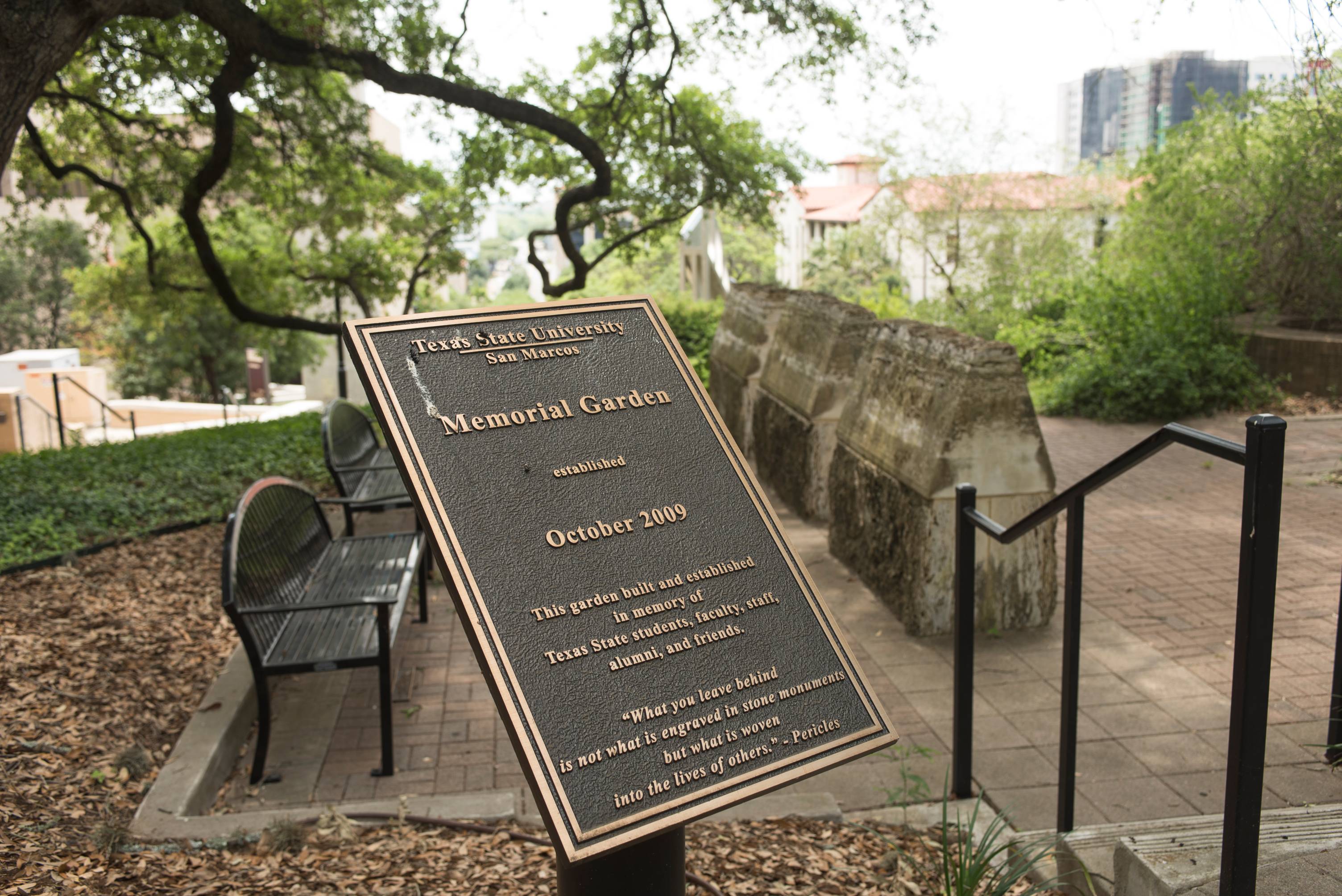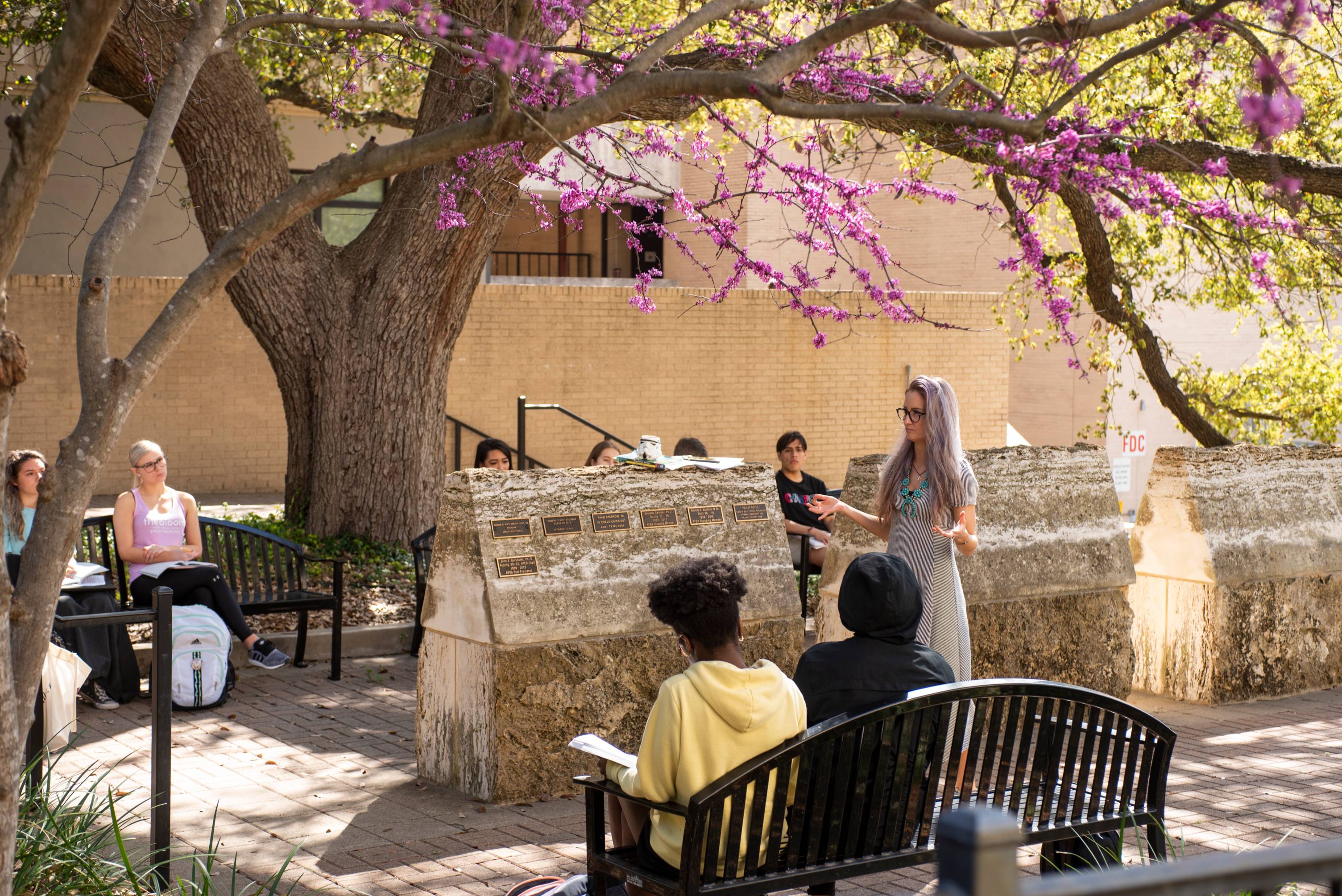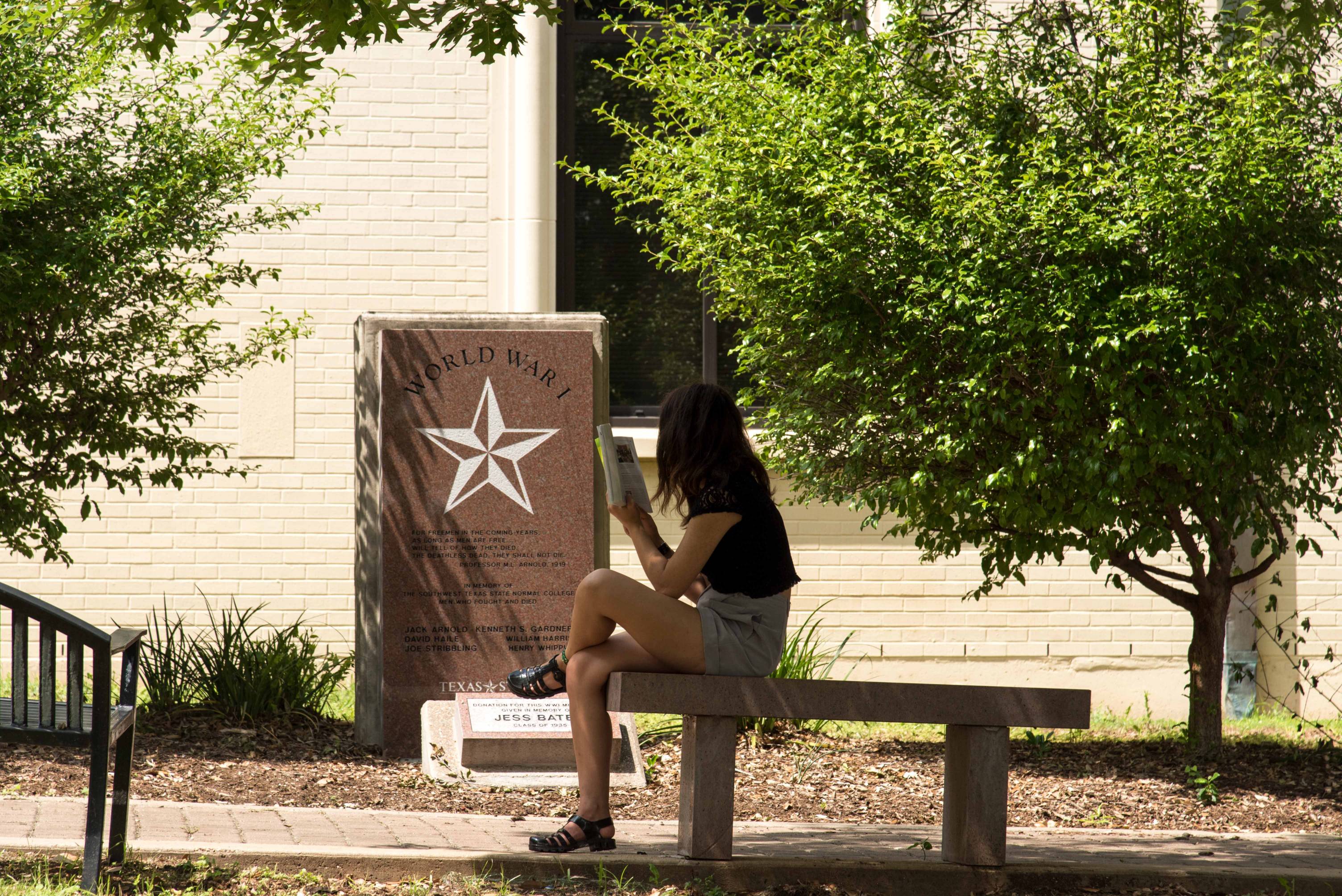 There are four monuments dedicated to Texas State students who gave their lives protecting American freedoms:
Once displayed on the walls of Evans Auditorium, the World War II monument is a large metal plaque bearing the names of 50 former students who were among servicemen killed in World War II.
The Korean War monument
The Vietnam War monument
Installed in November of 2008, the World War I monument bears the names of six students who died in the war, among them the son of popular professor M.L. Arnold. His poem about the loss of his son, Jack, in 1918 is featured on the monument. Four hundred thirty-five students and graduates served in World War I.