Texas State Memorial Garden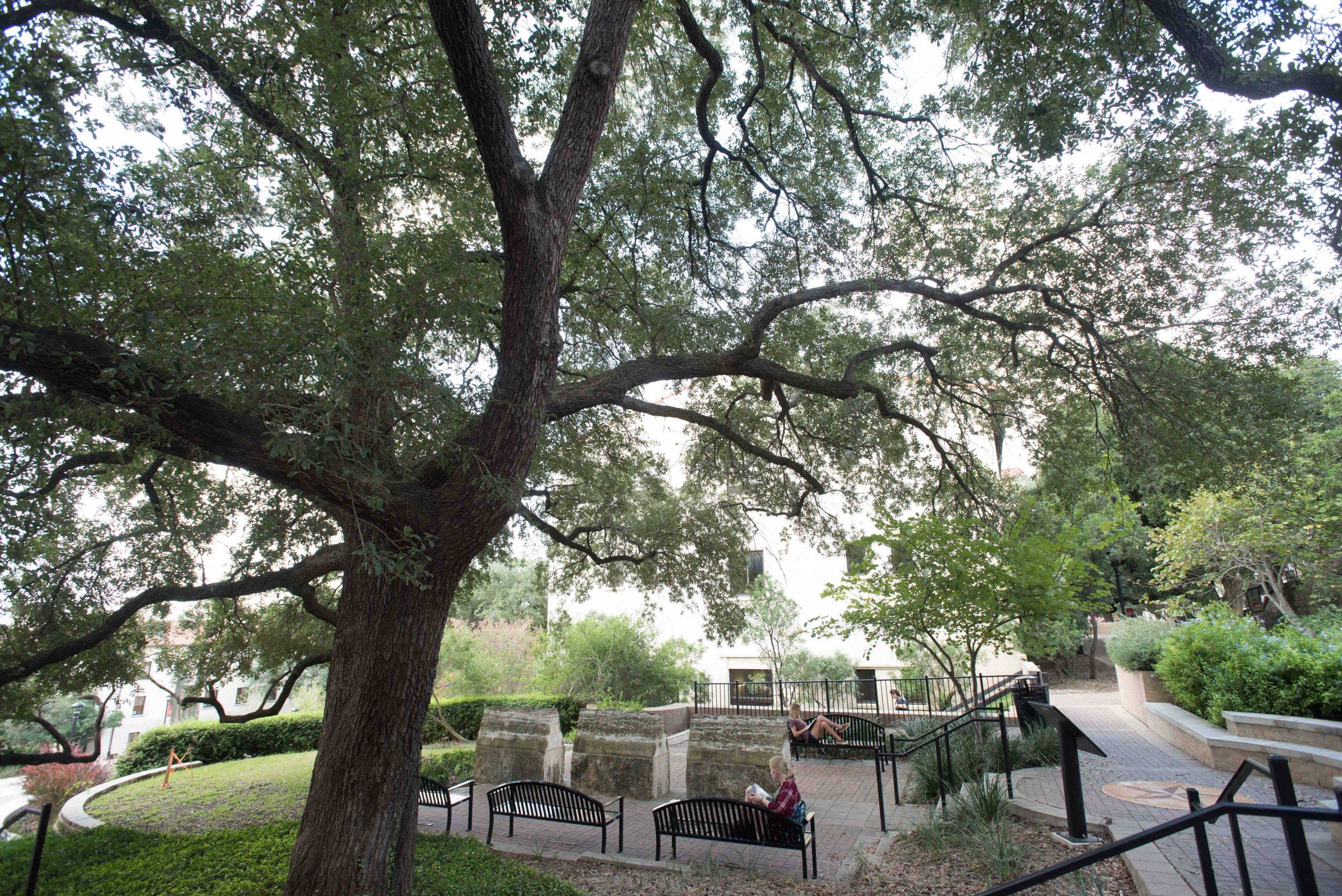 Establish a Long-Lasting Tribute and Legacy
Texas State's Memorial Garden was built in memory of Texas State students, faculty, staff, alumni, and friends who have passed.
In 2009, the Texas State Pride and Traditions Committee chose the grounds between Flowers and Lampassas halls near the Bell Tower as the Memorial Garden site.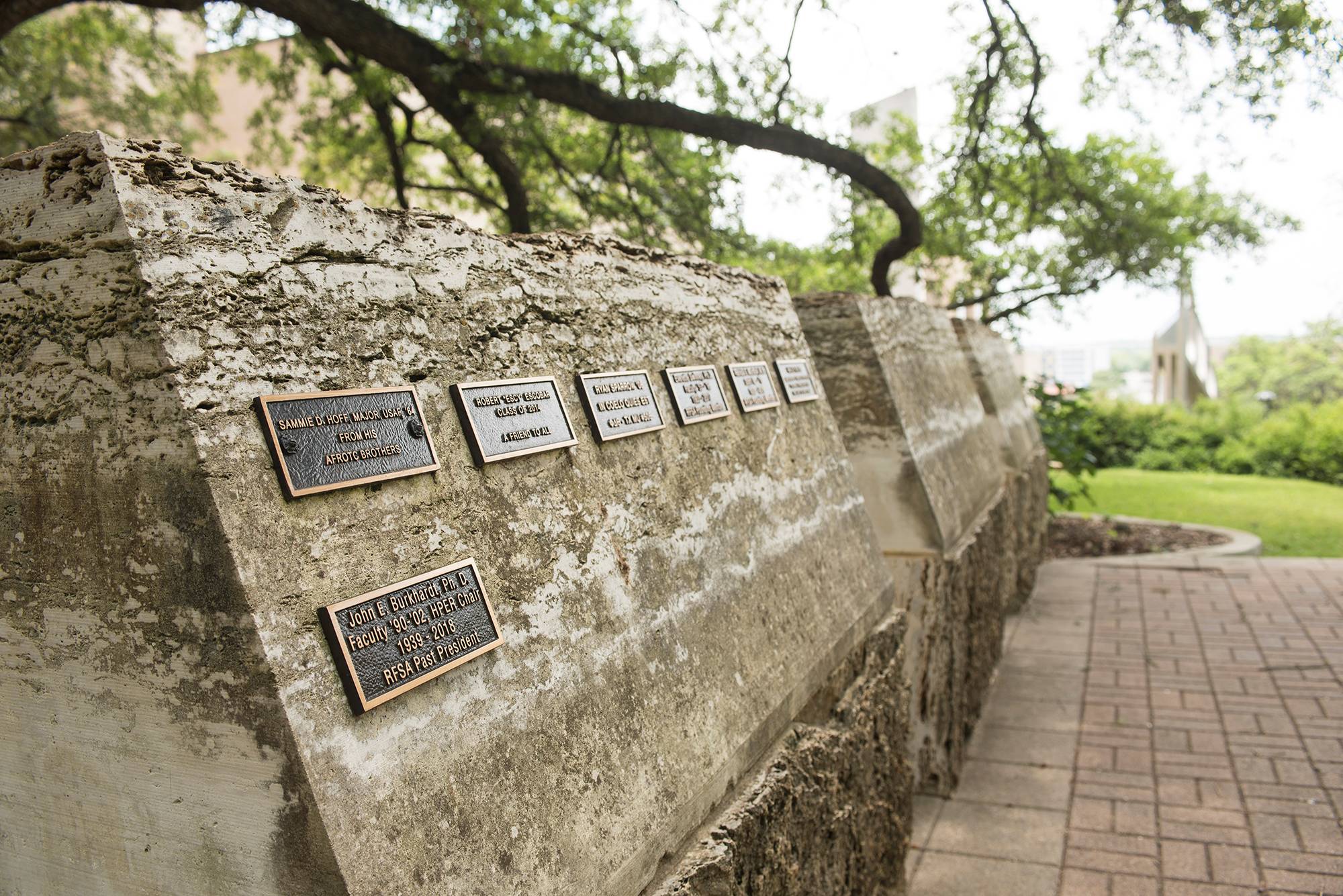 What you leave behind is not what is engraved in stone monuments but what is woven into the lives of others."
To Honor Someone You Know
For more information about the Texas State Memorial Garden and memorial opportunities, please contact the University Advancement Division at 512.245.2396, or email us at VPUA@txstate.edu.
Texas State University
University Advancement
601 University Drive
San Marcos, TX 78666-4612
Please note the purchase of a plaque and related services will not qualify as a tax-deductible gift.