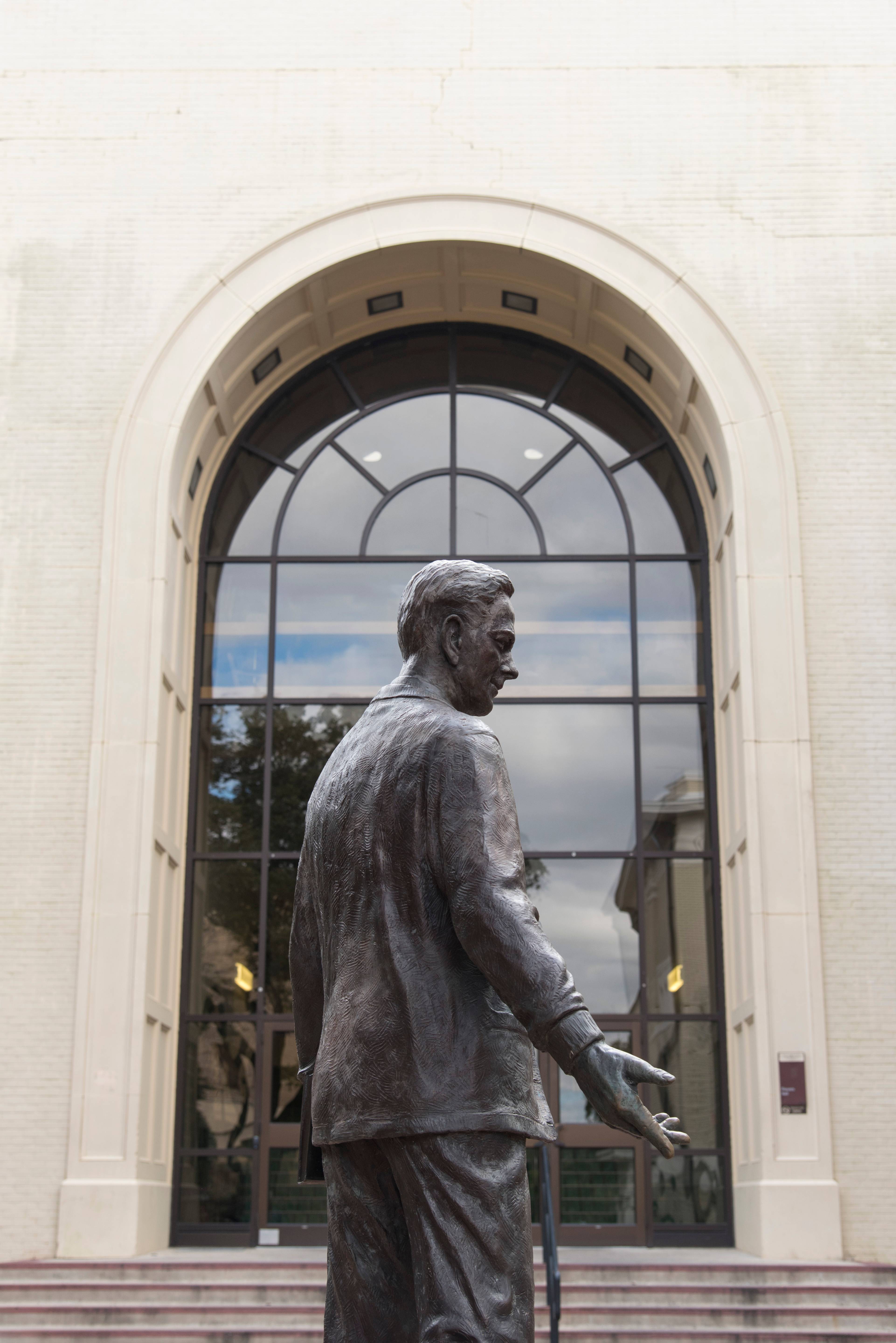 About the Statue
The LBJ Statue was unveiled in September 2006 and stands in the Quad in front of Flowers Hall.
The near life-size statue depicts a young Lyndon Baines Johnson, 36th president of the United States, as he may have appeared while a student at Texas State, then known as Southwest Texas State Teachers College. Johnson graduated in 1930 with a bachelor of science in history with a permanent teaching certificate.
Commissioned by the Associated Student Government, the statue is the work of acclaimed sculptor Lawrence Ludtke of Houston. Ludtke was a fellow in the National Sculpture Society and a corresponding member of the Royal Academy of British Sculptors.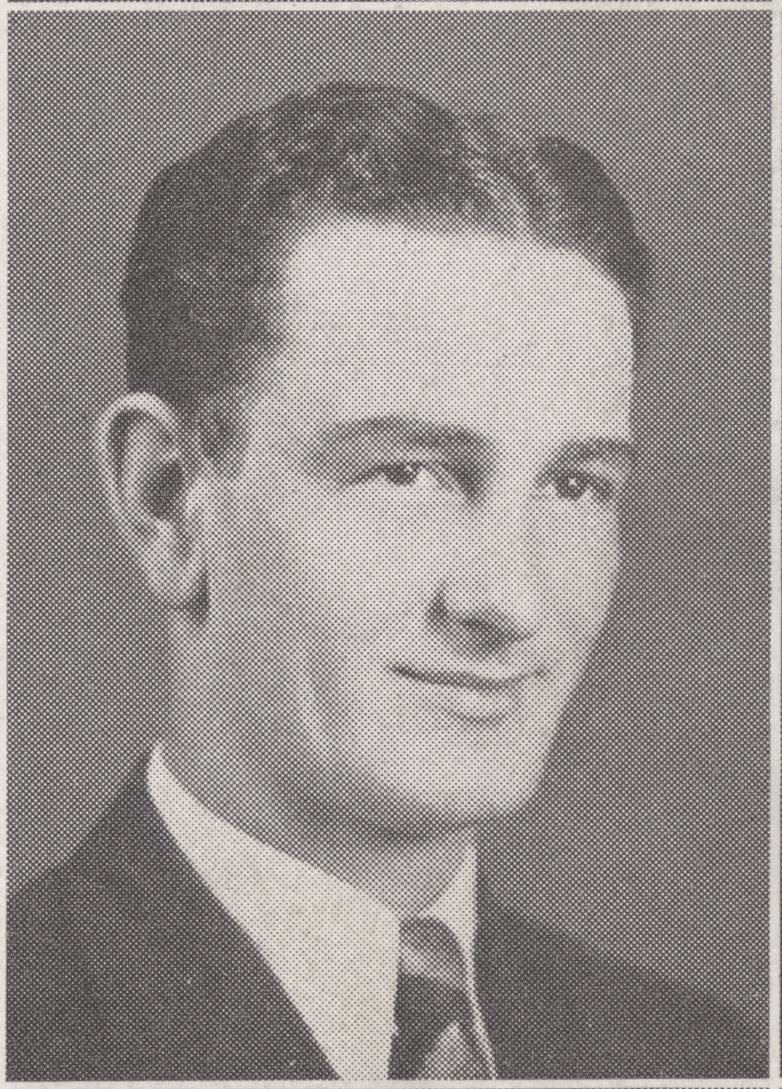 About President Johnson
Texas State is the only university in Texas to have graduated a U.S. president or vice president. Johnson's memory remains alive on campus through the LBJ Student Center, the university's Lyndon Baines Johnson Distinguished Lecture Series, and the LBJ Statue.
In 1965, President Johnson returned to his alma mater to sign the Higher Education Act, which strengthened resources so all Americans could obtain financial support for a postsecondary education.