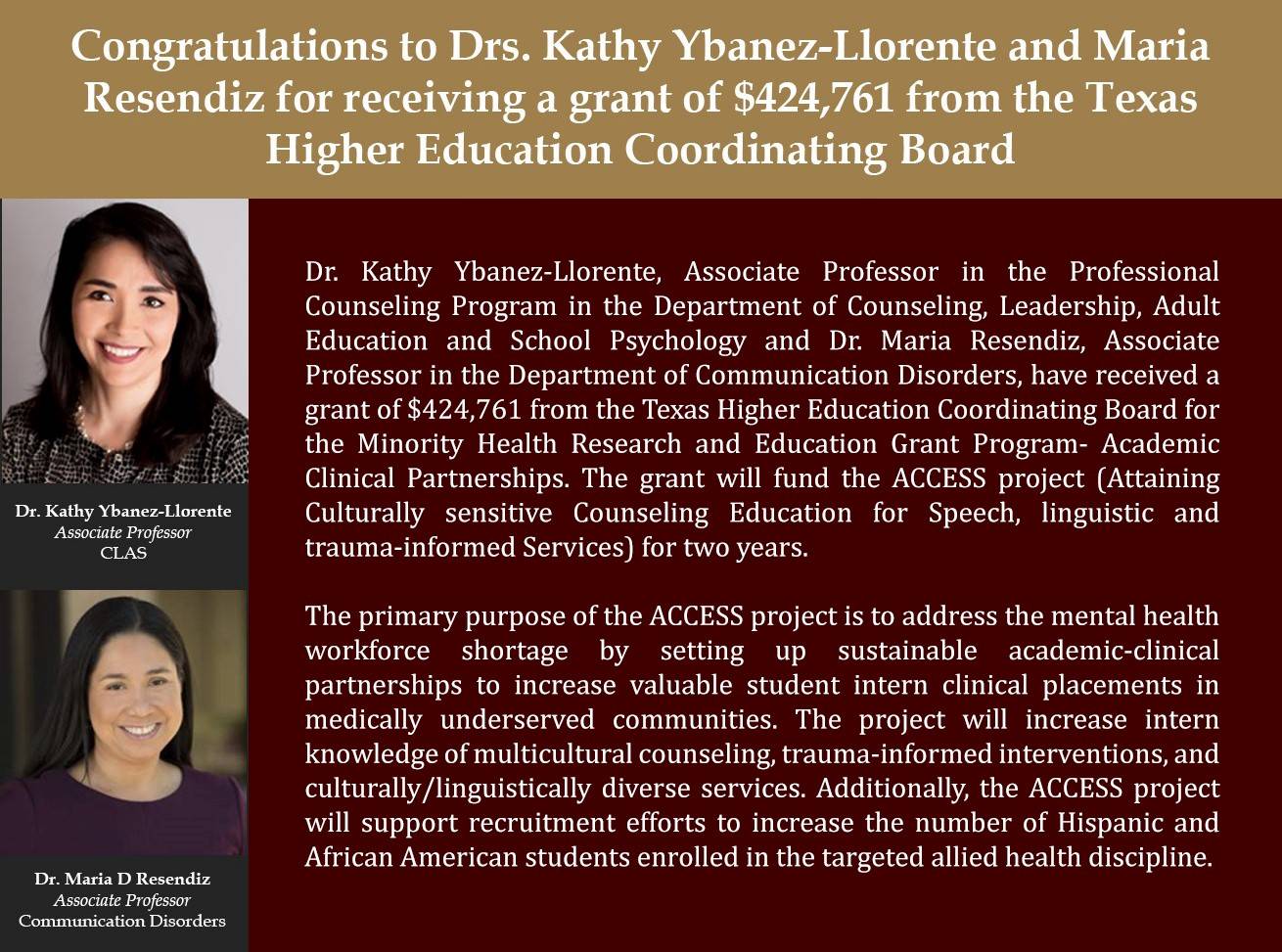 Project ACCESS launches in Fall 2022!
The Professional Counseling Program (COUN) and Communication Disorders Department (CDIS) are excited to offer this grant funded opportunity to support graduate interns as they work to complete their degrees.
Once you have been accepted for Internship placement at one of the grant-approved internship sites, please submit the participant application forms below. Due to limitations set on the grant, available participant slots are limited in number for each group, and participants will be selected after review of applications is completed.
Group 1: Fall 2022 / Spring 2023 (COUN & CDIS)
Group 2: Spring 2023 / Summer 2023 (COUN & CDIS)
Group 3: Summer 2023 / Fall 2023 (COUN)
Group 4: Fall 2023 / Spring 2024 (COUN & CDIS) (Grant extension approved)
Group 5: Spring 2024 / Summer 2024 (COUN & CDIS)
Group 6: Summer 2024 / Fall 2024 (COUN)
Site Contact Information
Contact information for approved ACCESS Clinical Partnership sites is available WITHIN the Participant Application below.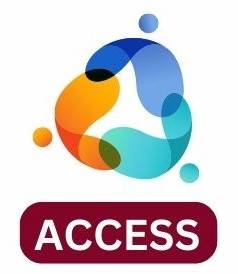 GOAL 1
Set up sustainable academic-clinical partnerships to increase student placements in medically under served communities
GOAL 2
Increase knowledge and supervision in multicultural counseling competency, trauma informed interventions, and linguistically diverse services
GOAL 3
Increase Enrollment of Hispanic/Latino and African American Students