Nina Vaca-Humrichouse Scholarship
About the Scholarship: Nina Vaca-Humrichouse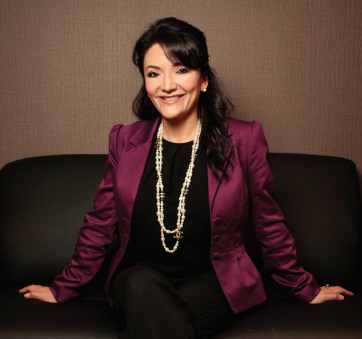 Nina Vaca-Humrichouse graduated from Texas State University with a B.A. in speech communications and business administration and washonored as a Distinguished Alumna in 2005. Dr. Vaca-Humrichouse also holds a Doctor of Laws "Honoris Causa" from Northwood University. She founded Pinnacle Technical Resources in 1996 as an information technology services provider to Fortune 500 companies.
As the first two-time winner of the U.S. Hispanic Chamber of Commerce Business Woman of the Year Award, Dr. Vaca-Humrichouse appeared in Fast Company as one the Top 25 Women Business Builders in the country. She was also selected as one of the 50 Most Important Hispanics in Business and Technology by Hispanic Engineer & Information Technolog y Magazine, and is a two-time winner of Hispanic Business magazine's Entrepreneur of the Year Award for InfoBusiness. She received the Ernst & Young 2005 Entrepreneur of the Year Award for Technology and Communications for the Southwest Region.
Scholarship Award $500
Application Deadline: March 1st
Disbursement in Fall semester
Selection Criteria:
• are enrolled full-time at Texas State University, taking a minimum of 12 hours per semester
• have a minimum overall 2.5 GPA
• preference for Latina/o student(s) who exhibit leadership and commitment to public service • Complete an online application, including a 750 word response to an essay question
*Minority students specializing in multicultural studies with an emphasis on Latina/o recruitment and retention.
***Disclaimer: Only selected students will be notified if they are awarded the scholarship***