TXST Military Connected Social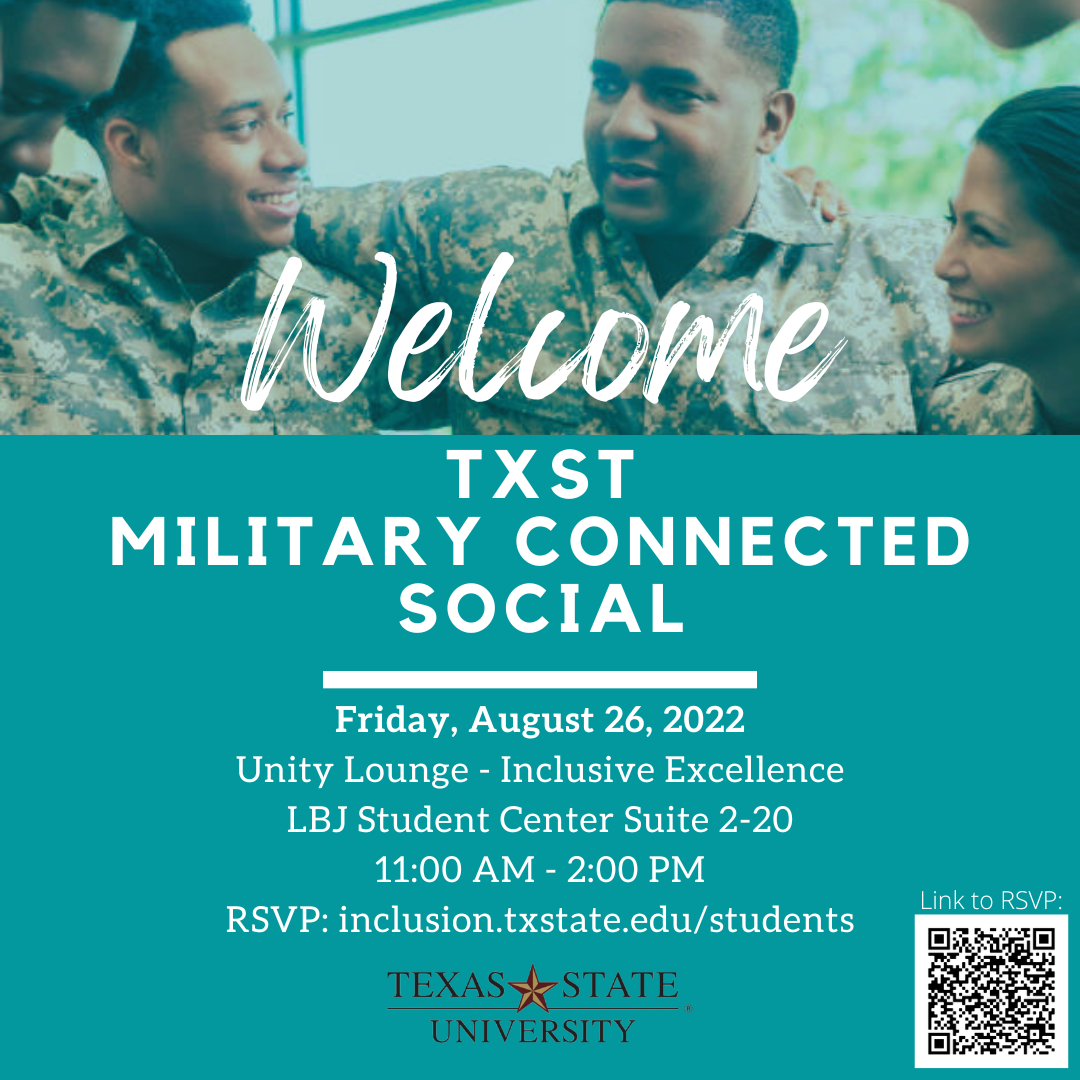 Friday, August 26, 2022
Unity Lounge- Inclusive Excellence
LBJ Center Suite 2-20
11:00am- 2:00pm
Unity Welcome Mixer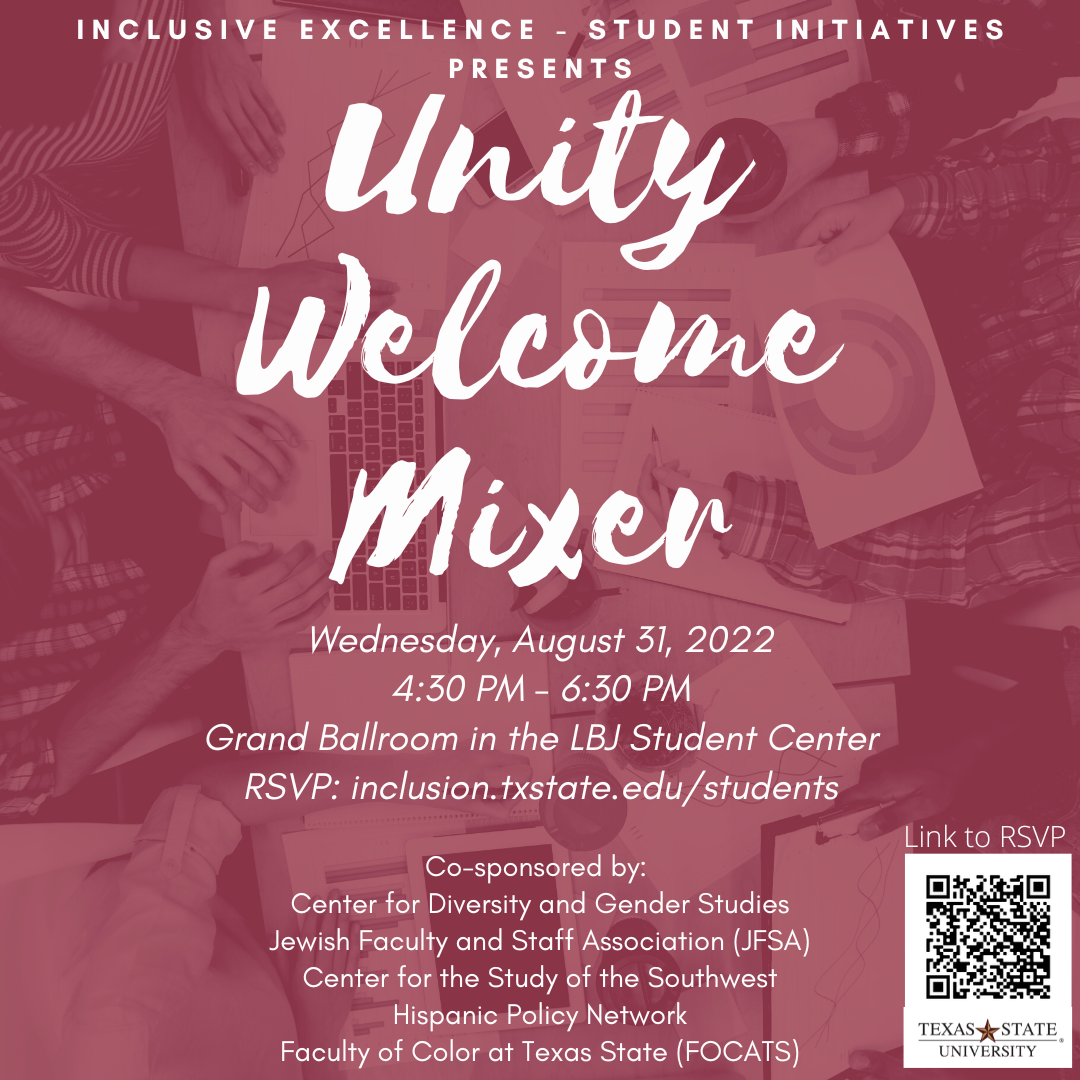 Wednesday, August 31,2022
4:30pm-6:30 pm
Grand Ballroom in the LBJ Student Center
HSI Week

September 12-16
For more information: HSI Week
Hispanic Heritage Exhibition Walk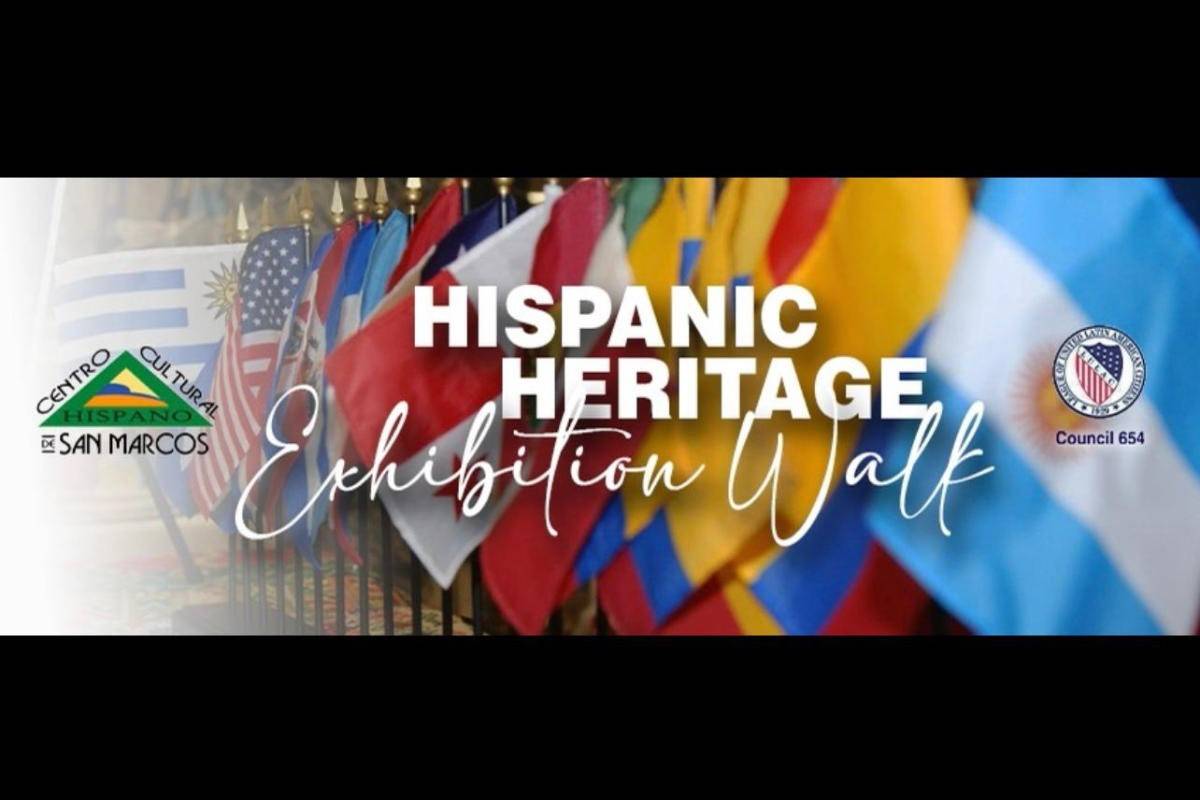 Saturday, September 17, 2022 at 10:00 am
HACU Internship Program Presentation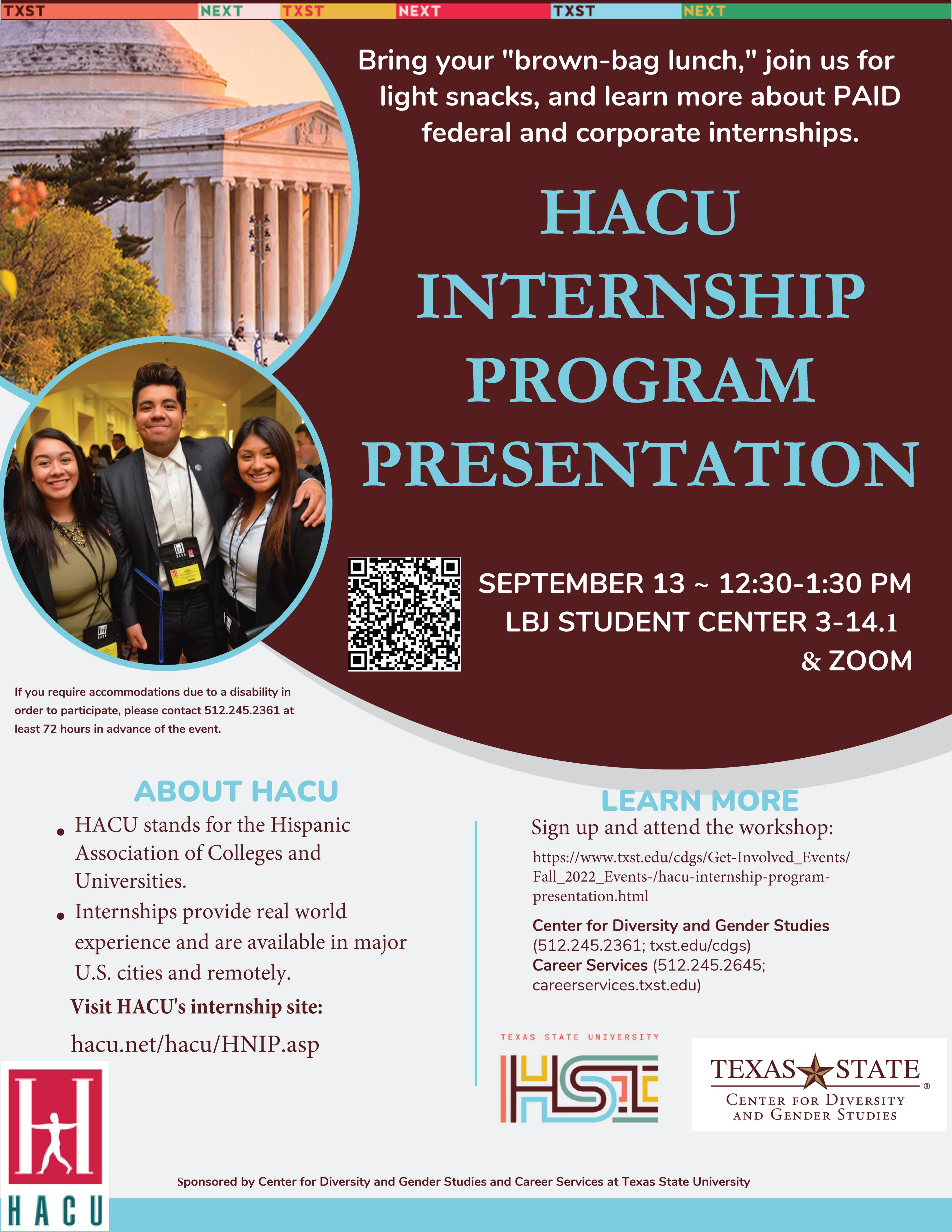 About HACU:
HACU stands for the Hispanic Association of Colleges and Universities. Internships provide real world experience and are available in major U.S. cities and remotely.
Time: September 13 ~ 12:30-1:30 PM
Place: LBJ Student Center 3-14.1 & via ZOOM
Fall CDGS Open House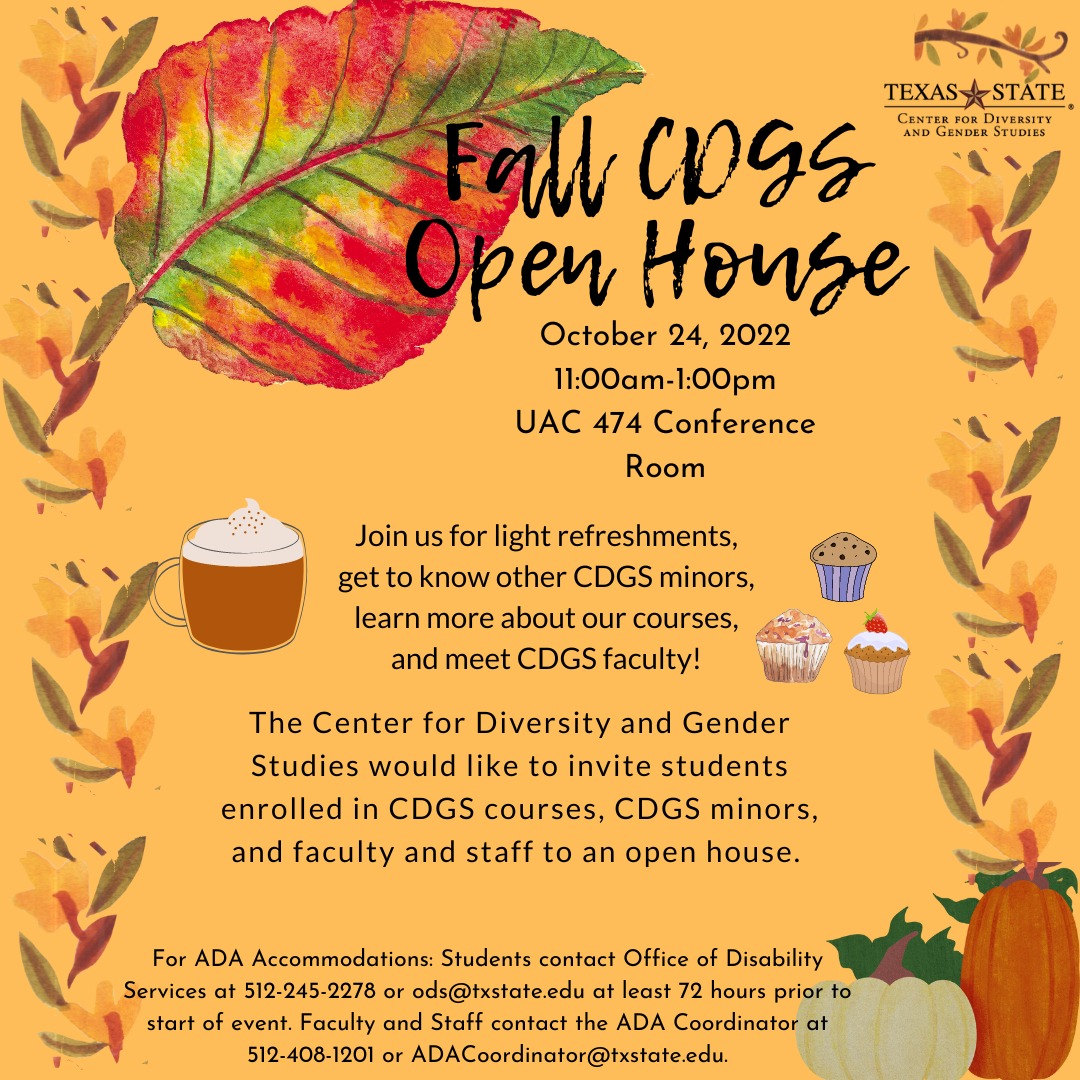 Date & Time: October 24th from 11:00 am to 1:00pm
Place: UAC 474 Conference Room
The Center for Diversity and Gender Studies (CDGS) would like to invite you to an open house! Join us for light refreshments, meet other CDGS minors and CDGS faculty, learn more about our courses and how to declare a minor!
The Texas University Philosophy Dialogues Series Presents: Abortion Rights: Where Are We Going? Where Have We Been?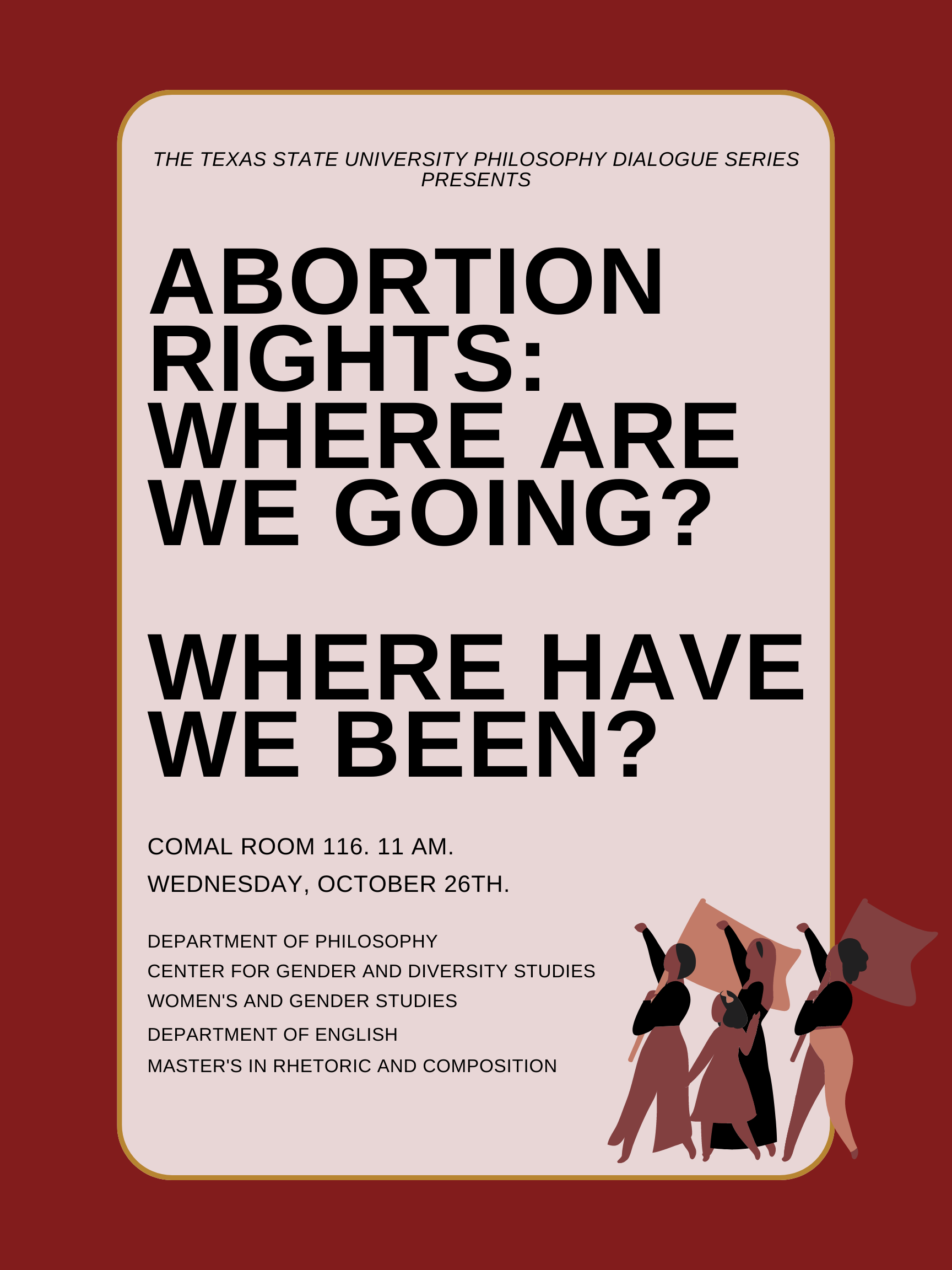 Date: Wednesday, October 26th
Time: 11:00 a.m
Place: Comal Room
Troublesome Women: A History of Witches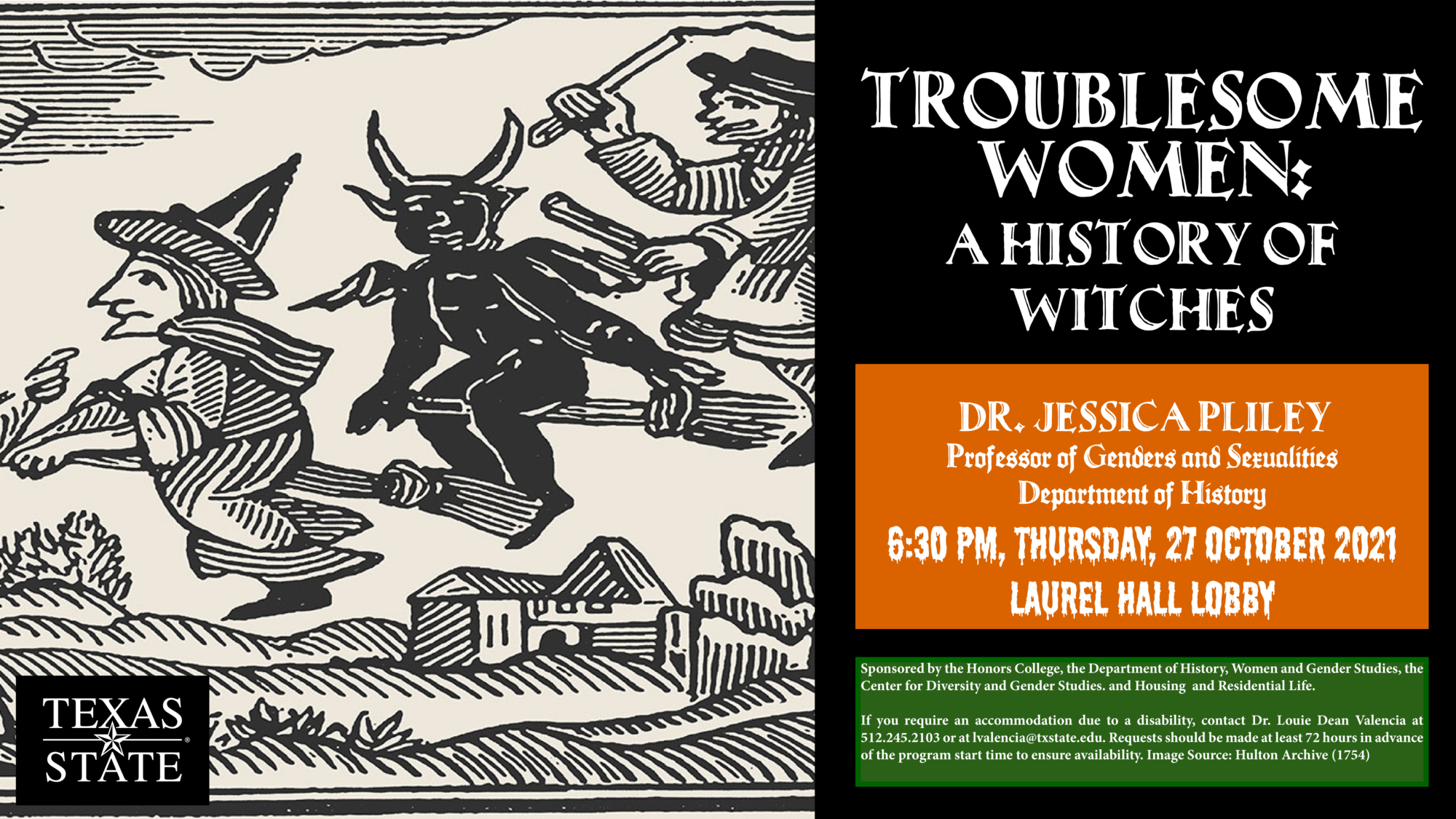 Dr. Jessica Pliley, Director of Women and Gender Studies
Date &Time: Thursday, October 27th at 6:30p.m
Place: Laurel Hall Lobby